Fiction Sneak Peek: Nov. 11, 2017 issue
---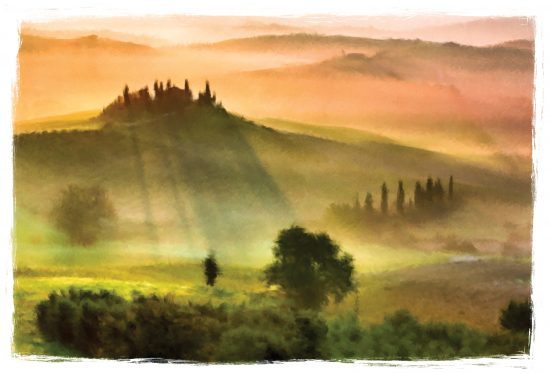 Illustration by Sarah Holliday.
Escape into romance and sunshine with us and Lydia Jones in "Under A Tuscan Sky", recalling how Katerina fell in love with Phillip despite her Mama's warnings….
In "A Day Out In London" by Jenny Worstall, it's 1942 and Florence's husband is off to meet the King who will pin a medal for bravery on his chest. Kirk Houston's illustration captures the mood of pride and celebration.
We should all tell the truth, shouldn't we? That's what Father Albert preaches in Wendy Clarke's fun story "Blessings From Above" – but it lands him in hot water.
A woman receives a letter and has a big decision to make. This isn't the first story we've had like this, but even so, Gail Crane's "Dear Hilary" is an upbeat and satisfying read, illustrated by Mandy Dixon.
"Office Politics" by Susan Blackburn will strike a chord with any reader who's ever had a new boss who's determined to sweep clean…But there might just be a hint of romance in there, too.
One for Remembrance Day now by Alison Carter, simply titled "In Remembrance". It's only when she has children of her own, new generations beginning to stretch out in front of her, that Grace truly appreciates the generations behind. Men like Flying Officer Roy Littler, who fought and died in a Belgian town…. Illustration: Mandy Dixon.
"Gran, I've run away." What's more, Julie's only run as far as Grandma's….and brought her dog with her, in "A Pair Of Brown Eyes" by Rebecca Mansell. Looks like Gran has a lot on her hands! Illustrated by Sarah Holliday.
What I notice in this story selection is that although some have described our stories as all "sweet young romance", actually next to none of them are.
Series
In "Tales From Prospect House", vet Malcolm Welshman muses on discipline, and how many pets resemble their owners…
Can George save the day in Riverside, our unmissable soap by Glenda Young? What do you think?
Serials
Kate Hewitt's latest serial continues, with Maura feeling distant from everyone at the party – even her husband. That's part 2 of "Beyond Rubies", by the writer you know better as Katharine Swartz. Illustration: Helen Welsh.
This week's chapters of Lorna Howarth's 1838-set serial focus on Garren, seeing the gap that has opened up between himself and Jenna, the girl he loves….How can he ever bridge it? Illustrated by David Young.