Christmas: The Most Wonderful Time Of The Year
---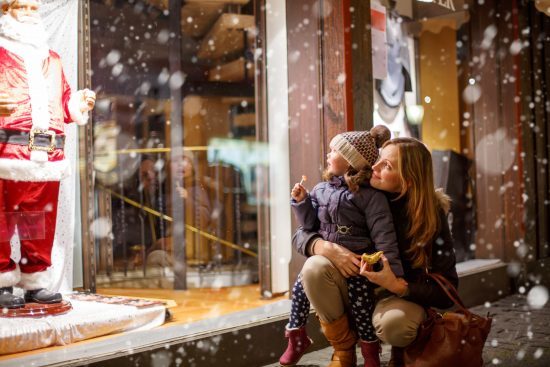 iStock.
It's Christmas! That time of year when everything has a sparkle about it.
Whether it be the frost twinkling underfoot, or those Christmas street lights zig-zagging their merry way above the bustling shops.
I love Christmas time, and window shopping until you find perfect gifts for loved ones.
If you're looking for inspiration, take a look at our "Gorgeous Things For Christmas" in our November 25 issue.
Some of the best presents I've ever received, however, have been ones that have that personal touch.
The personal touch
Forgive the pun, but if you cast your mind back you may remember that our knitting guru Liz ran a drop-in session at our head office where she taught the basics of casting on and stocking stitch.
What started as a few of us in the office promising to knit some squares for the Cats Protection, suddenly grew into something bigger. The rookies among us unintentionally became hooked on knitting. So much so, lunchtimes became a gathering of clicking needles and tongues working in perfect unison.
Jacki, who had dropped into Liz's session, progressed from those squares to knitting scarves as Christmas gifts for family members. She also discovered a beautiful yarn in a local shop.
The owners must have been left scratching their heads at the spike in sales as the rest of us followed a merry path to their door. One thing is certain, there will be more handmade gifts among our offerings this year.
Of course, many "Friend" readers are seasoned knitters already.
That's why the pattern for a hat and scarf set, also in our November 25 issue, is ideal if you're puzzling over what to get someone.
And when that frost is sparkling underfoot, you'll know your loved one will be warm and cosy!
For more from the team, read our blog here.