RDA: Gingerbread At Christmas
---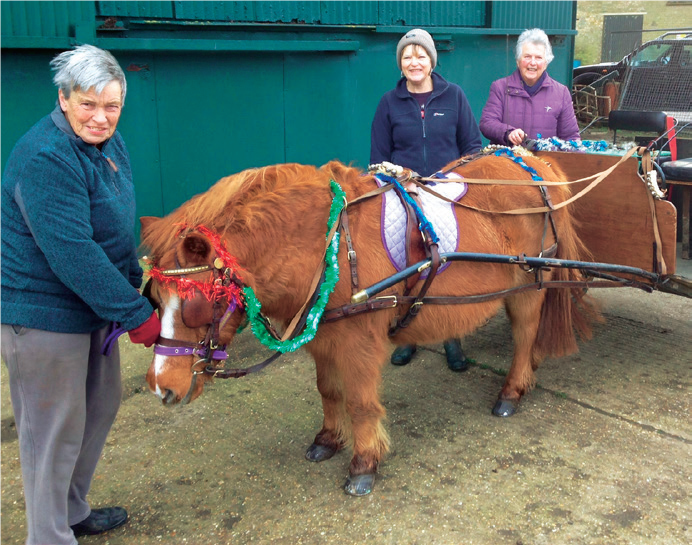 Photograph courtesy of the Riding For The Disabled Association.
As RDA driving pony Gingerbread receives her Long Service Award for 25 years with Elysian RDA, we celebrate the achievement of this much-loved pony, rescued from next to a railway station almost 30 years ago.
One day, Iris Copsey was told about a thin little chestnut pony in a field near her home. She went to investigate.
She found a small, bony but pretty 10-hand chestnut mare. The lonely animal stood in a bald paddock with only a bucket of water for company.
Iris traced the owner, who promptly pronounced the pony "vicious". The filly was two years old, and was about to be sold to a local dealer.
But Iris, a helper at Elysian RDA group in Cambridgeshire, had already fallen for this little pony in need.
"I felt that, with good training, good food and correct care, she would make a great driving pony," she explains.
Overnight, the lives of Iris and her new pony changed for ever — as the two forged a partnership that would last to this day.
Ever since, Gingerbread has been giving driving lessons and experiences to disabled children at Elysian RDA every week.
"Everyone is very fond of her and they bring apples and carrots as a reward for her hard work," Iris says.
For more on the Riding For The Disabled Association, click the tag below.
For more on the charities supported by "The People's Friend", click here to read our "Helping Others" pages.