Fiction Sneak Peek: March 3, 2018 issue
---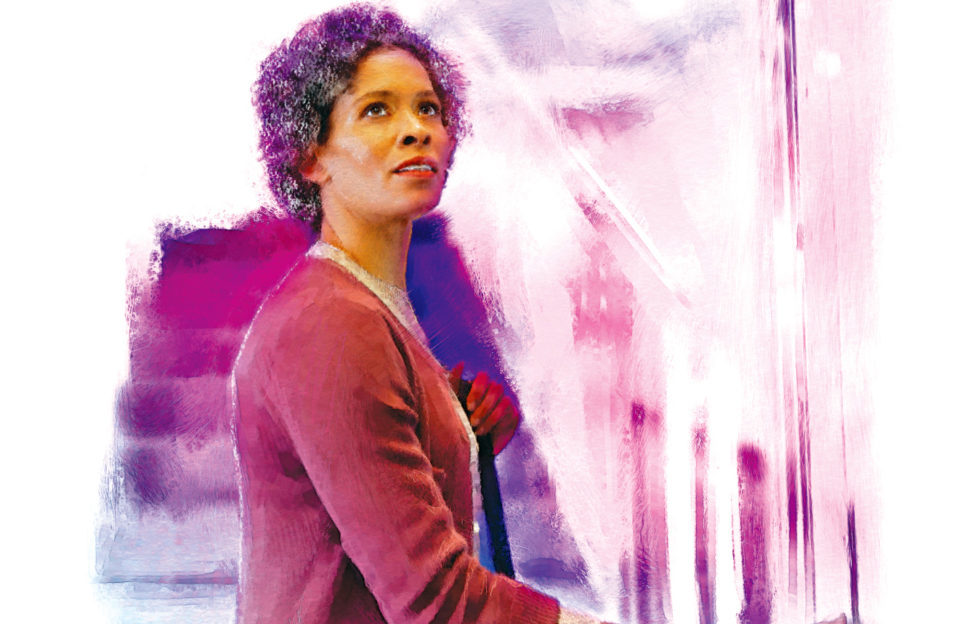 Illustration by Sarah Holliday.
Shirley's Sneak Peek gives a unique insight into the magazine!
The woman with her finger on the button is Teresa, waiting for the lift – and dreading it. She hates lifts. But if she's to visit her clients in the tower block, she has no choice. Read what happens in Jessma Carter's story The Ups And Downs.
Dylan's Darlings by Pamela Kavanagh is set in the late 1890s, a period Pamela writes so well. The Dylan of the title wants nothing more than to be Bronwyn's love – and that needs a cunning plan…. Illustration: David Young.
How do you feel about fancy dress parties? Melissa's heart sinks when she reads the invitation in Jan Snook's fun story Mix And Match.
Cat cafes are the key to good stories!
Have you ever done that thing of buying a goat for an overseas community? That was Rainbow's planned gift for Grandad – so how come it's grazing in his own backyard? That's Getting Your Goat by Rebecca Holmes, illustrated by Tracy Fennel.
Suzanne Ross Jones takes us back to Maxine's cat café in The Key To The Cat Café – where both Maxine and Angus know that the key is symbolic….
A batty story next from Glenda Young, about free train newspaper The Platform Pulse and its dating column in Commuter Crush, illustrated by Jim Dewar.
Italian here, lovelorn girl – it's romance all the way in Juliet's Balcony by Barbara Featherstone. Sigh…. Illustration: Mandy Dixon.
Series
We have a poorly pug – oh no, don't tell our Karlie! – in the latest Tales From Prospect House by Malcolm Welshman.
And in Riverside, our weekly soap by Glenda Young, it's Mike who'll be poorly if George finds him hiding in the wardrobe!
Serials
New serial alert! And it's a Val and Betty story from Pat Thornborough – yay! – as the ladies get themselves immersed in The Secrets of Trefusis Cove. Funny how their wee holidays always take an unexpected turn… Illustration: David Young.
Meanwhile, Mary's worried sick as the men take to the road in To St Peter's Field by Sue Cook, our dramatic story set in 1819.