Fiction Ed's Book Review: Spoonbenders
---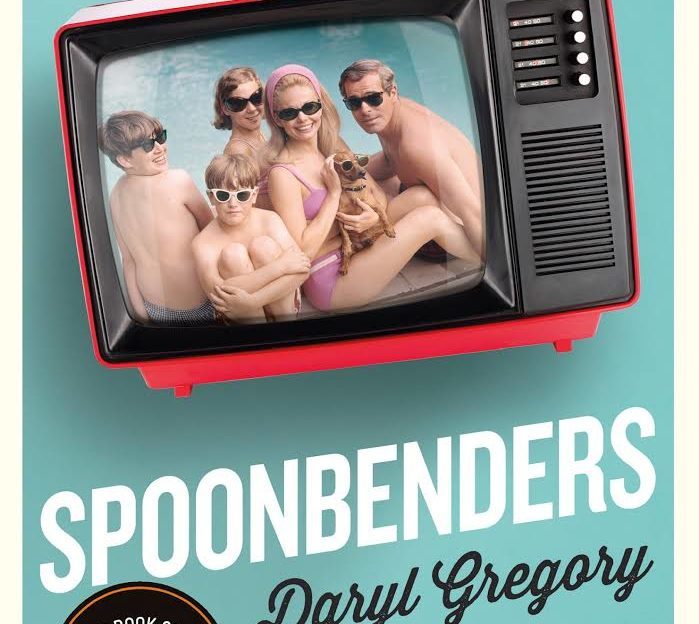 Another day in The People's Friend offices means Shirley reviews another book for you!
I actually heard about "Spoonbenders" via Radio 2. A few months ago it featured in Simon Mayo's Book Club on his Drive Time show, with Simon interviewing author Daryl Gregory in the studio.
I don't know if you listen to the weekly book club, but sports reporter Matt is always asked to describe the cover, and then to sum up what he thought of the book. Then they ask the writer about the writing of it, the story line, the characters….And all of what was said really piqued my interest.
It was on my to-buy list, and then lo and behold, it turned up in the office. How serendipitous. It felt like my lucky day.
And that feeling prevailed as I got into this novel. It's about the Amazing Telemachus Family, dad Teddy, mother Maureen, and siblings Frankie, Irene and Buddy, who at one time in their recent past achieved fame for their magic and mind-reading act. Until it all went wrong….
Ordinary Families
That was the 1970s and now we meet the family as they get by in ordinary lives. Wait, did I say ordinary?
Now widowed, Teddy employs his telepathy to pick up divorcees in the organic foods aisle of supermarkets. Telekinetic Frankie's a wide boy up to his ears in debt and a pyramid scheme. Human lie detector Irene can't trust a word anyone says. Buddy – well, Buddy's heavily into knocking seven bells out of the family home in the guise of DIY. He used to be able to see the future. Is it connected?
Spoonbenders is written with humour and charm and enthralled me. But more than that. It's very, very cleverly constructed, so that even in the midst of the humour of the narrative, the story threads begin to tangle and tighten, gaining momentum, building suspense. I couldn't turn the pages fast enough as my mind leapt forward to where the story was leading. I was tempted to go to the end, not because I was bored but because I was impatient to see what happened.
But I resisted because that would have spoiled a brilliant read.
Oh, and the fiction team's Tracey read it after me and feels exactly the same!
For more of the team's book reviews, click here.