Fiction Sneak Peek: March 31, 2018 Issue
---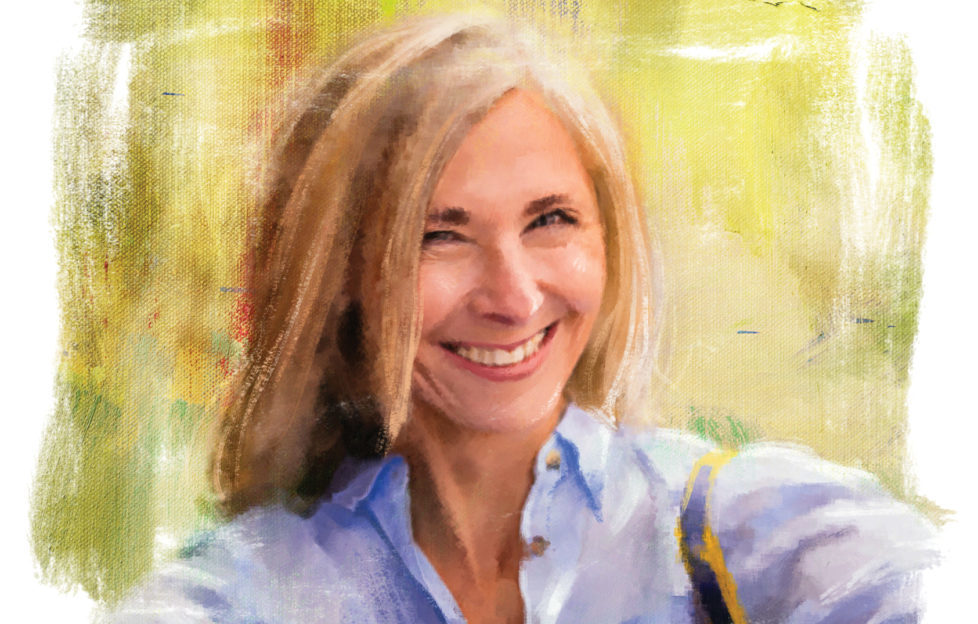 Illustration by Sarah Holliday.
What better way to preface "Friend-day"  than with Shirley's Sneak peek!
This is Fiona, and if she looks like she's smiling through gritted teeth, that could be because she's on a coach tour – and sitting beside her is Maurice, who whinges about everything! We all know someone like that, don't we? No Complaints by Val Bonsall will likely strike a chord…!
Do you like singing? Dulcie does in Joy To The World by Jean Cullop. But not everyone likes to listen…
In Building Bridges by Susan Sarapuk, Stella has gone on a trip to San Francisco – and it strikes her that the famous fog is just like the layer of fog shrouding the truth of her relationship with Pete.
Child's Play by Wendy Clarke is a cute story about dad Ryan going for a new job – and son Ethan's bright idea to help him get it. Illustration: Sarah Holliday.
Do you remember Maureen and Jean, two ladies from previous stories who don't like to do what everyone else does at times like Christmas and St Valentine's Day? They're at it again as Easter approaches…. Eirin Thompson's story Beside The Seaside is illustrated by Ruth Blair.
Rivernee Locke is a name familiar to our pocket novel readers, but here she's written the short story Singing Sweetly, set, unusually, in the post Civil War era of 1860s America. Illustration: Mandy Dixon.
Another unusual story next, about a girl called Cheese! I'm curious as to where writer Kate Blackadder got her inspiration for this one! It's titled Don't Say Cheese! and illustrated by Ruth Blair.
Series
We say goodbye to the folks of Prospect House in the final part of Malcolm Welshman's vet series. And I'll warn you, it's a sad farewell.
Last week it was Doreen moving in – now it's Ruby's aunts Beryl and Pearl planning to move to Ryemouth. Riverside is clearly the place to be in our weekly soap by Glenda Young.
Serials
Rose can see that Delia Bassett has set her sights on Alfred in Alfred's Emporium by Louise J Stevens – but can the man himself? Illustration: Ruth Blair.
What's the latest in The Secret Of Trefusis Cove? A mysterious metal box has come to light – but what's in it? Pat Thornborough's serial is illustrated by David Young.
Make sure you don't miss an ounce of our fabulous fiction with a weekly subscription!