Fiction Sneak Peek: April 7, 2018 Issue
---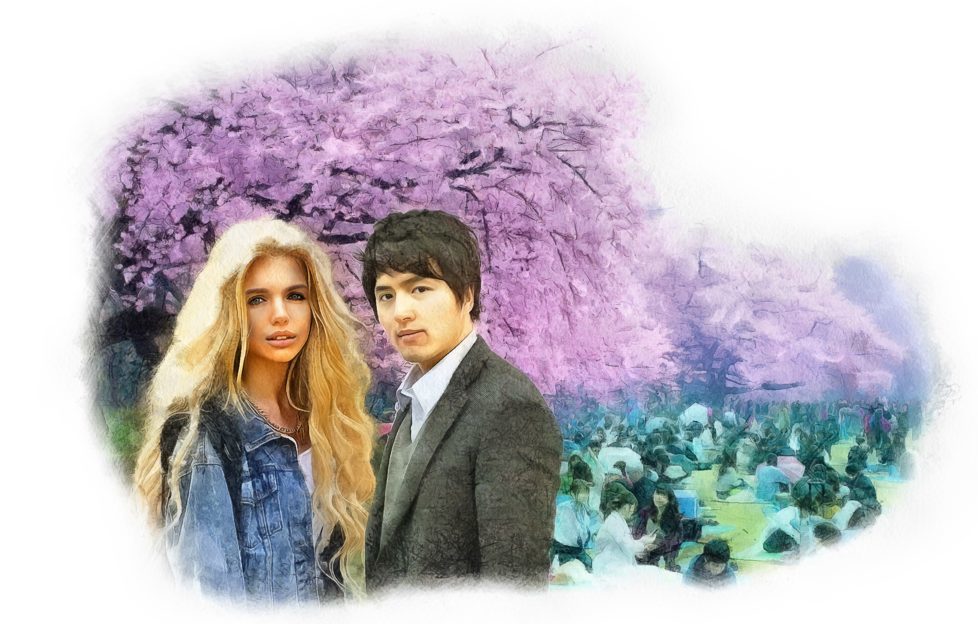 Illustration: Gerard Fay
Some illustrations just make you stop and stare and I think "Fire Flowers" is one.
It's for Alice Elliott's story Fire Flowers, with Hannah remembering a mesmerising trip to Japan at cherry blossom time. Just lovely.
Alice is our Writer of the Week to talk about her inspiration for the story. 
In Play Time by Eirin Thompson, illustrated by Ruth Blair, Frances learns that helping your child flourish is far from child's play . . .
. . . and neither is adapting to motherhood, as Sylvie's learning in The Way We Were. That's almost how she wishes things could be in Pauline Bradbury's unflinching story. Illustration by Sarah Holliday.
We all need a gardening pal like Phil – I love Mandy Dixon's illustration of him. He just looks like someone you could trust . . . and confide in, as we learn in Growing Closer by Patsy Collins.
This one actually highlights something that I come across quite often. It's told in first person, and we know the narrator's a mum, but wouldn't it have been nicer if Patsy had given her a name? It's just a wee something for writers to think about.
More quality fiction
In A Change Of Diet by Louise McIvor, teenage Janey has decided to go vegan. Wise Gran just points out, "Well, that's cauliflower cheese out then," and takes her on a visit that sets her on a slightly different life path. This one's full of rural Irish charm. Lovely. And a sweet illustration by Mandy Dixon, too.
We've had a couple of stories now featuring Mr Johnson and he's back in Mr Johnson's Resolution. That'll be to avoid widows at all costs….Story by Tony Redcliffe, illustration by Ruth Blair.
It was so precious, and now she'd gone and lost it. That's Laura's dilemma in A Letter From The War by Barbara Dynes, illustrated by Jim Dewar.
Series
A new series begins this week, Busy Bees by Della Galton, about the girls who work for a cleaning company.  This week: an empty house is unexpectedly occupied!
In Riverside, Doreen's got her eye on one of the apartments. Gulp. You can't miss the latest in our weekly soap by Glenda Young.
Serials
It's part 4 of Alfred's Emporium by Louise J Stevens, but Alfred's dreams of owning a department store have hit a snag…as do his dreams of romance. Illustration: Ruth Blair.
All is revealed and resolved in the final part of Pat Thornborough's The Secret Of Trefusis Cove. But where will that leave Val and Alex? Illustration: David Young.