Fiction Sneak Peek: April 21, 2018 Issue
---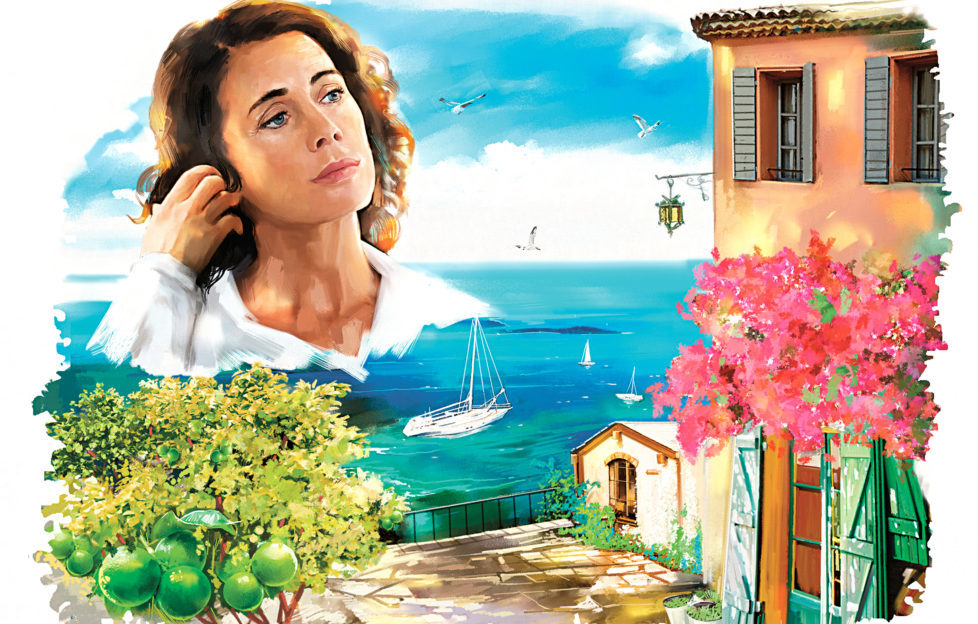 Illustration by Sailesh Thakrar.
Shirley is back with this week's Sneak Peek!
A Mediterranean scene always captures my interest, doesn't it yours? But I also love the expression on the heroine's face here. She's Maggie, single after many years and on holiday in France …and wondering what she should do with the rest of her life. I hope you enjoy A Little Taste Of France by Susan Reynolds.
My Vintage Life has another terrific illustration though in a quite different style, by Mandy Dixon. I think it really draws you in to reading Helen M. Walters' story. It's about sisters Rachel and Tessa, and it's kind of on the theme of one woman's tat is another woman's treasure.
Where Are All The Hats? is an intriguing title, isn't it? It's by Susan Sarapuk, and we've invited her to be our Writer of the Week to talk about where the story came from and how it made it to the page.
It's all in the taglines
I love Me And My Dad by Leonora Francis. Leonora has an honesty to her writing that brings the characters completely to life, and it's at the heart of this story as Janine and her dad adjust to life without Mum. You may need a tissue or two. Illustration by Philip Crabb.
Beatrice had known Geoffrey for a long time – so why had her feelings suddenly changed? If it's not the illustration that catches my interest, it's the little teasers that our production team write. This one is for Springtime Romance by Patricia Clark, set in the 1660s – a more unusual period for us. Illustration by Mandy Dixon.
Bluebells in a woodland glade – another gorgeous illustration to entice the reader into the story. This one's by Tracy Fennell for In Mannerby Woods by Katie Ashmore. The glade is home to an old oak that's said to hold magical powers – but does it?
Luke is bowled over by a pair of blue-green eyes in The April Effect by H. Johnson-Mack. And then she disappears…. Illustration: Mandy Murray.
Series
Both Suzy and Rita have second chances on their minds in Busy Bees by Della Galton.
In Riverside, a chauffeur-driven Rolls has just drawn up at the flats! Who on earth -? You can't miss the latest in our weekly soap by Glenda Young.
Serials
So, the four sisters have assembled, but none of them were prepared for dad Peter's announcement in the latest from All Change At Dawson's Dairies by Josephine Allen. So what's next for them now? Illustration: Mandy Dixon.
And it's part 6 of Alfred's Emporium by Louise J. Stevens. Rose is leaving. The last thing to do is write to Alfred though he has other things on his mind right now, like crossing the threshold of Datcherford Manor for the first time. Illustrated by Ruth Blair.
Oh, and pop back next week, won't you, when Louise will be my Writer of the Week to talk about writing this serial.