Features Sneak Peek: May 12, 2018 issue
---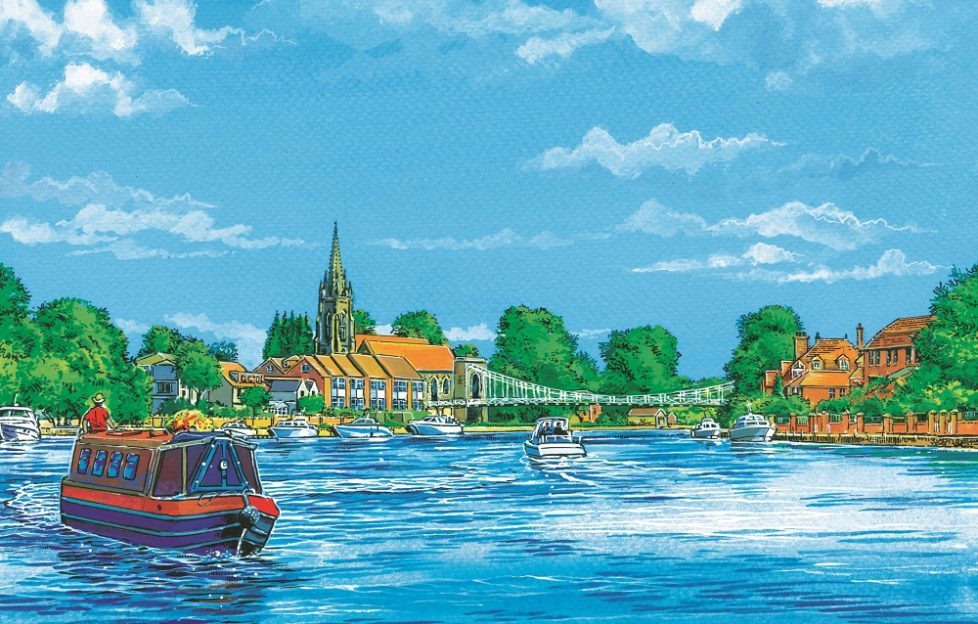 New this week, we thought we'd share what features are coming up in the brand-new issue, too!
Who doesn't love a good musical? It can lift your spirits like nothing else, or raise the hairs on the back of your neck – like those opening notes of "Phantom of the Opera" or "Memories" from "Cats", when it really gets going. Gives you goosebumps! Well, can you believe it's been 50 years since "Joseph" was first performed? In a London prep school, Andrew Lloyd Webber and Tim Rice's creation first met an audience, and their careers took off. This week, Wendy Glass – herself a big fan of musicals – looks at some of the key moments from their time working together.
For our cover feature, Pat Coulter has taken Poppy out for a wander along the banks of the Thames in Marlow – a gorgeous town with strong literary connections, not least to Jerome K. Jerome, inspiring his classic, "Three Men in a Boat".
Wedding Fever
Our Yvonne talks to Edwina Brocklesby, who has picked up the nickname "Irongran" after becoming the oldest British woman to complete an Ironman – a massive feat of endurance. Read her inspirational story of keeping strong into her seventies. What a champion.
Ian Lloyd takes a little look at Prince Harry and Meghan ahead of their upcoming wedding, while Colleen is talking about epilepsy in the health pages. We've also got 7 easy ways to improve asthma, and Alexandra Campbell is looking at the jobs that should be on your list to get your garden ready for summer. Topping up the gravel, sprucing up the garden furniture are among them, and she's also talking about the Great British Bee Count and how you can get involved.
The cookery features some easy ideas for snacks in front of the TV – might come in handy for Eurovision this weekend?! And you can make a lovely felted plant pot cover in the craft.
Oh, and Liz has got a gripping mystery amongst the recommendations for you in this month's book page…
In celebration of the Royal Wedding our shop has produced a Harry and Meghan Mug, get yours here.