Fiction Sneak Peek: May 19, 2018 issue
---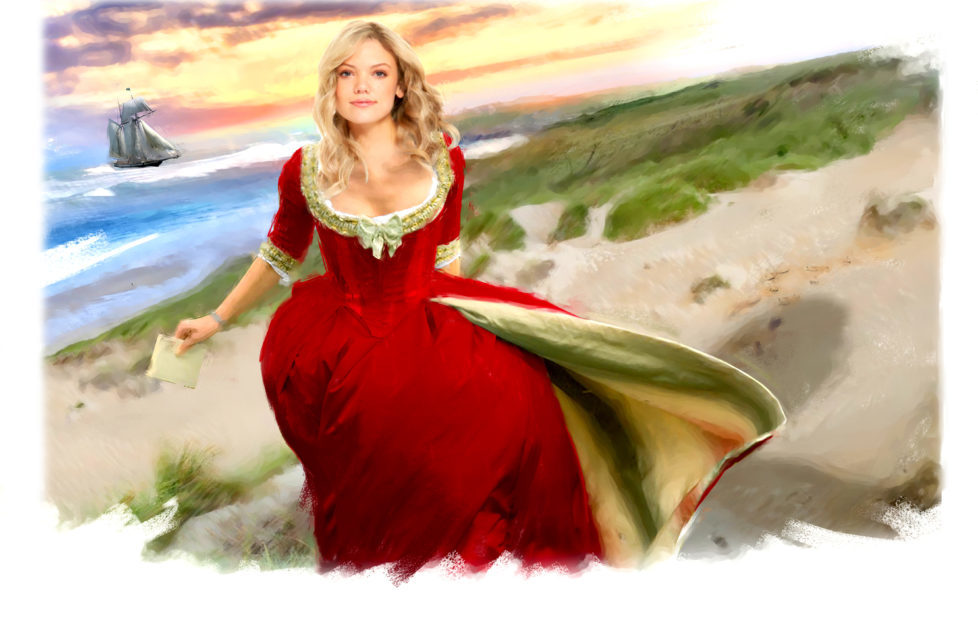 Illustration: Martin Baines
Monsieur Yves Perignan has it all: charm, wit, looks – and yet, and yet….is he all he seems?
You'll love Alison Carter's clever story The Trickster, which opens this week's issue.
Let us whisk you off to Italy for Location, Location by Val Bonsall. Our narrator is Frederico, who's less than happy that the derelict house neighbouring his has finally been bought. Bang goes his quiet life, he fears, and blames "those" TV programmes. It's fun! Illustrated by Mandy Dixon.
Another whisk-away, but this time back in time to the 1960s for All Sewn Up! by Mhairi Grant. Izzy works in the sewing room of the factory and has a thing for Danny who maintains the machines….Illustrated by Helen Welsh.
Decisions, Decisions by Tracy Baines might equally have been titled Indecision because that's Chloe's problem: so many decisions to make before the wedding. Why can't she make her mind up about anything?
Have you heard of Men's Sheds? It's a terrific movement which their own website describes as "community spaces for men to connect, converse and create with activities similar to those of garden sheds, but for groups of men to enjoy together." Annie Harris has written a super story about it titled Wallowing, illustrated by Ruth Blair.
In The Trolley Dash by Eirin Thompson, shy Sue's never been one for the limelight but now the spotlight's going to be on her winning run! Illustration: Helen Welsh.
Husbands and dads often work all the hours they can for their families, and yet sometimes it's still not enough. That's Wendy Clarke's story The Little Things, illustrated by Jim Dewar. And Wendy chats about writing it here as our Writer of the Week.
Series
In Busy Bees by Della Galton, Suzy's hoping Josh will kiss her but it's not her he's looking at….
Meanwhile in Riverside, our weekly soap by Glenda Young, there's a stake-out up at the allotments. Oo-er!
Serials
In About The Hollow Ground by Pamela Kavanagh, everyone's curious about the veiled woman. Illustrated by Sailesh Thakrar.
It's the final instalment of All Change At Dawson's Dairies by Josephine Allen as the family come to terms with the aftermath of the fire. What happens now? Illustration: Mandy Dixon.