Knitting Sneak Peek, Issue May 26, 2018
---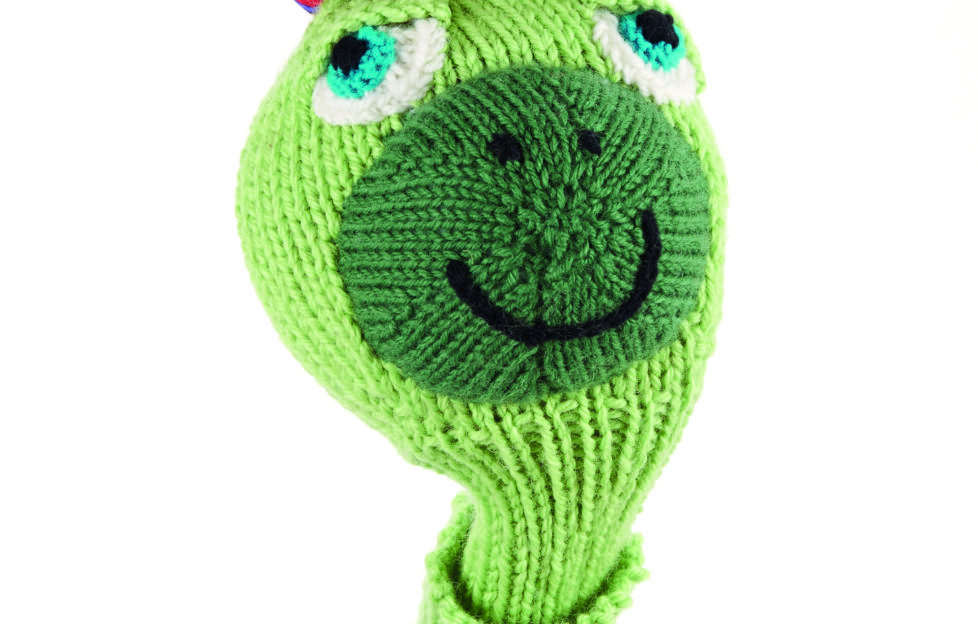 Did you know Nessie was a golfer? Maybe that's why she is never seen in the water these days.
This week's knitting will bring a smile to your face and is ideal for the keen golfer. Nessie is designed to protect large clubs such as drivers and comes with her own Tam O' Shanter worn at a jaunty angle to complete the look.
Golfers love to add an individual touch to their kit and Nessie is perfect to do that. If you would like to add yet more fun to the mix, take a look at our colourful tiger golf club cover which will be appearing soon in our Special No. 158 which is on sale May 30. You may not play like Tiger Woods, but you can have tiger-clad woods in your bag (sorry, but I couldn't resist it!).
The finer details
This is a good project for using up odds and ends of yarn. It is worked in DK throughout, sometimes with the yarn worked as it comes off the ball and other times worked doubled. You will need 100-grams of the main green, 50 grams of the darker green and small amounts of the other yarns. Add a 20 cm square of tartan fabric for the Tam O' Shanter.
This monster knit is great fun!