Weekly Craft Preview
---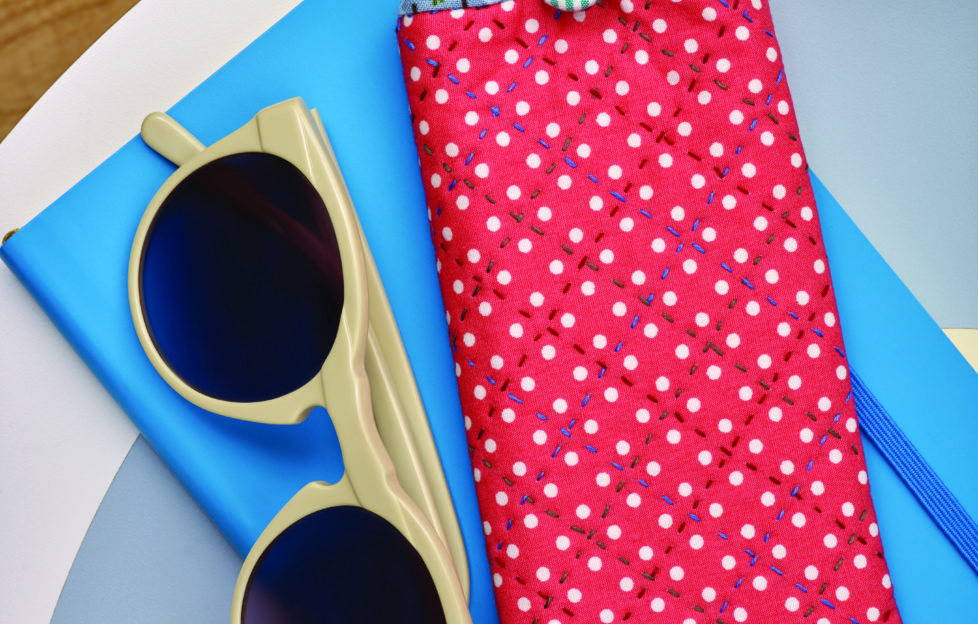 Look at what we have for you in our June 9 issue.
Lots of crafters like a quick and easy project for this time of year and this quilted spectacle case fits the bill perfectly.
This little spectacle case uses just two fat quarters of fabric. Fusible fleece is layered between the fabrics to create a soft padding to protect your glasses. We recommend a fabric with a regular pattern which you can quilt with lines of running stitch.
If you have several pairs of spectacles, why not make a case for each pair? Using different fabrics for each one is a quick and easy way to identify which pair is which.
Who Can Do It?
We have marked this project as "Easy". The instructions are laid out in a step-by-step format with photographs showing each stage. We feel confident a beginner could make a beautiful spectacle case, too.
Have fun!