Features Sneak Peek: June 9, 2018 issue
---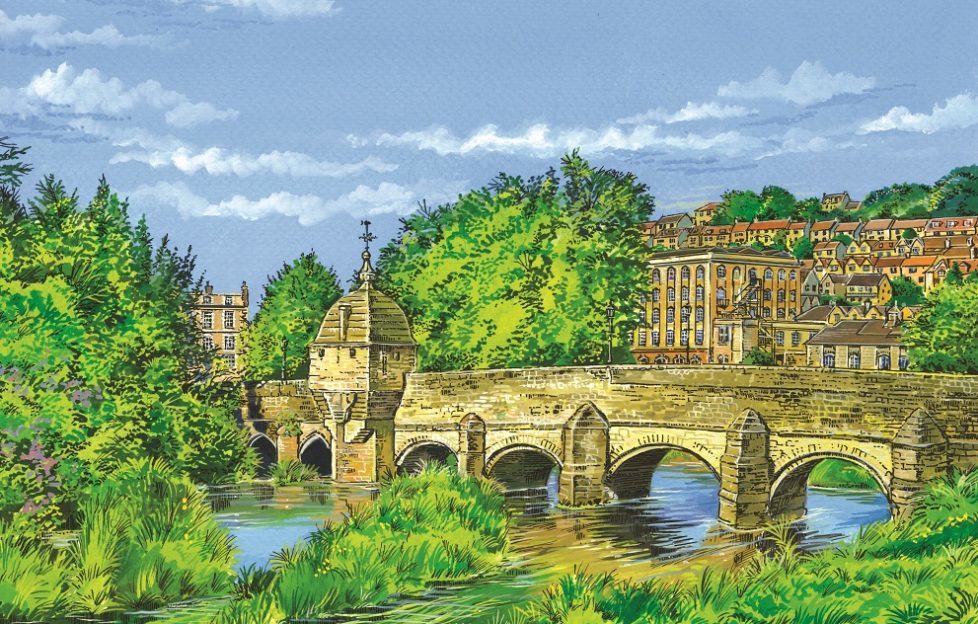 Pat Coulter and Poppy are on their travels again for us this week, exploring the Wiltshire town of Bradford on Avon.
This gorgeous spot bears the marks of the passing years – you'll find everything from Roman remains to lovely Georgian townhouses on its streets, plus some brilliant independent shops.
It'll be World Meat-free Week from the 11th, so we've recipes to suit in the cookery. Boost your recipe repertoire with dishes that are not only delicious but also give you a big push towards your five-a-day.
Colleen's talking about summer first aid essentials while Alexandra's discussing garden pest control and strawberries.
It was a few weeks ago that we worked on the issue, but we've only just got the songs out of our head – it's the 75th anniversary of Oklahoma! first hitting the stage. What a beautiful mornin'! We celebrate with a page looking at how it broke the mould for musicals and marked the start of Rodgers and Hammerstein's stellar partnership.
Speaking of anniversaries, it's also 50 years since the Dagenham Ford strikes, when the women machinists fought for equal pay.
Dawn Geddes chats to Gwen Davis, one of the original strikers.
Charles Rennie Macintosh would have been 150 this year, too, so Morag Fleming tours some of his remaining work in Scotland – stopping off at the Willow Tearooms, too.
As ever, we hope you enjoy reading it as much as we enjoyed putting it together!