Fiction Sneak Peek: June 16, 2018 issue
---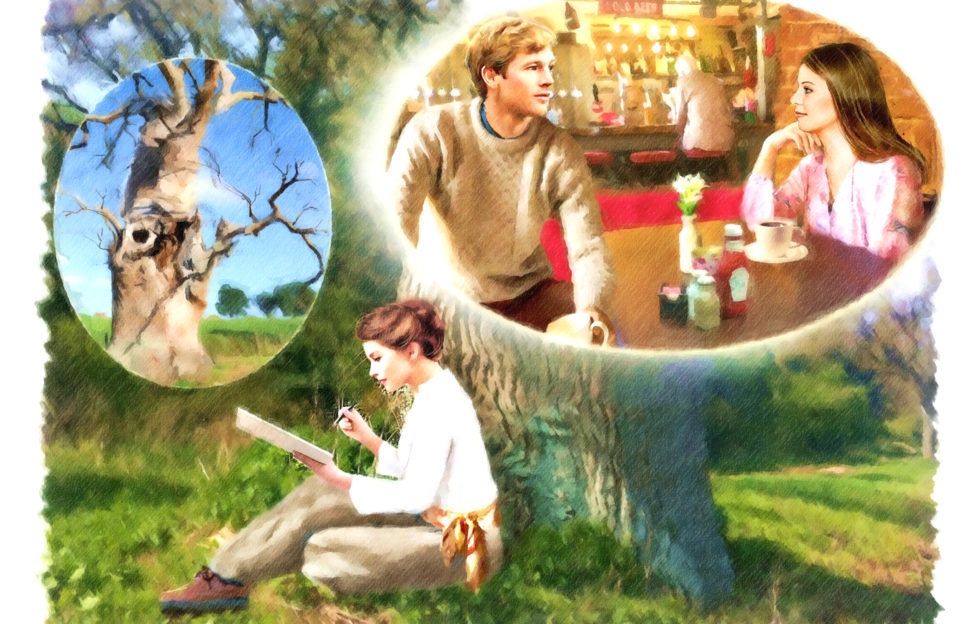 Illustration: Ruth Blair
I like Ruth's illustration for Val Bonsall's story The Old Oak Tree. It draws you in, doesn't it? A bit like the legend of the tree itself….
Surprise Me! That's what Ellie says to her husband in anticipation of her birthday gift, but given his track record it's a risky strategy! This fun story's by Della Galton, illustrated by Gerard Fay.
Joanna's got her sights set on the Bridge of Sighs. Cambridge, not Venice. It's off limits to the public… but will she let that stop her? H. Johnson-Mack's story is illustrated by Sarah Holliday.
A couple trying to find a new hobby they can do together. What can possibly go wrong? The Early Bird is by Vivien Brown.
Ooh, a mystery next; The Mystery of Celandine Cottage by Joanne Duncan. A suspicious death means they have a murderer in their midst. It's very Agatha Christie! Illustrated by Gerard Fay.
Moira Gee obviously knows what some young 'uns can be like, as Andy in Keeping Busy is exactly that type who just can't be bothered. We've all met 'em! Illustrated by David Young.
A debut story next, A Special Place by Alison Wassell – who's our Writer of the Week, too, and talks interestingly about her route to writing success.
Series
It's Father's Day in Busy Bees by Della Galton. But has poor Arthur been forgotten?
It's more like Grandfather's Day in Riverside as George is left holding the baby. You can't miss our weekly soap by Glenda Young.
Serials
It's the final instalment of Bellini's Café by Anne Pack – your chance to find out how things work out for all the family….Illustration by Kirk Houston.
And it's the next to final instalment of About The Hollow Ground by Pamela Kavanagh. Last week a truth came out, but there are still truths being hidden. Illustration by Sailesh Thakrar.