Weekly Knitting Pattern Preview June 16
---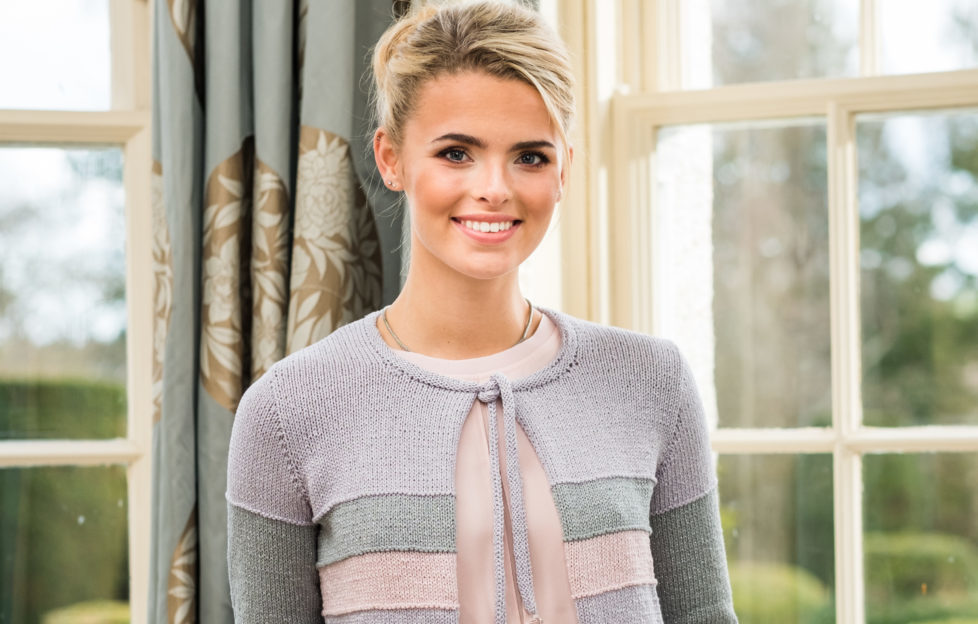 Take a look at our June 16 knitting pattern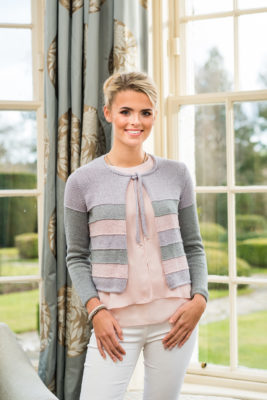 Fine and feminine are two words that aptly describe this week's knitting, a three-coloured cardigan. It is worked in Rico Cotton Metalise, a yarn made with a hint of sparkle that catches the light and adds an extra element.  We have used Amethyst, Titanium ad Rose Quartz, all current shades this summer.
This little bolero-type cardigan also features a tie fastening at the neck which we have finished off with a pair of lovely clear buttons. As well as adding a nice touch, the weight of the buttons helps the ties to sit neatly.
The Technical Stuff
We have labelled this one easy. As long as you can work in stocking-stitch (knit 1 row, purl 1 row) you will be able to do this cardigan. Switching colours is simple and if you are unsure, there are plenty of guides online.
Finally, this cardigan can be done in a range of six sizes, starting with 76/81 cm (30/32 ins) and rising up to 127/132 cm (50/52 ins). It is worked on 3.25 mm and 4 mm knitting needles. Yarn quantities vary from 9 to 14 50-gram balls.
It is the perfect choice for summer.