Features Sneak Peek: June 30, 2018
---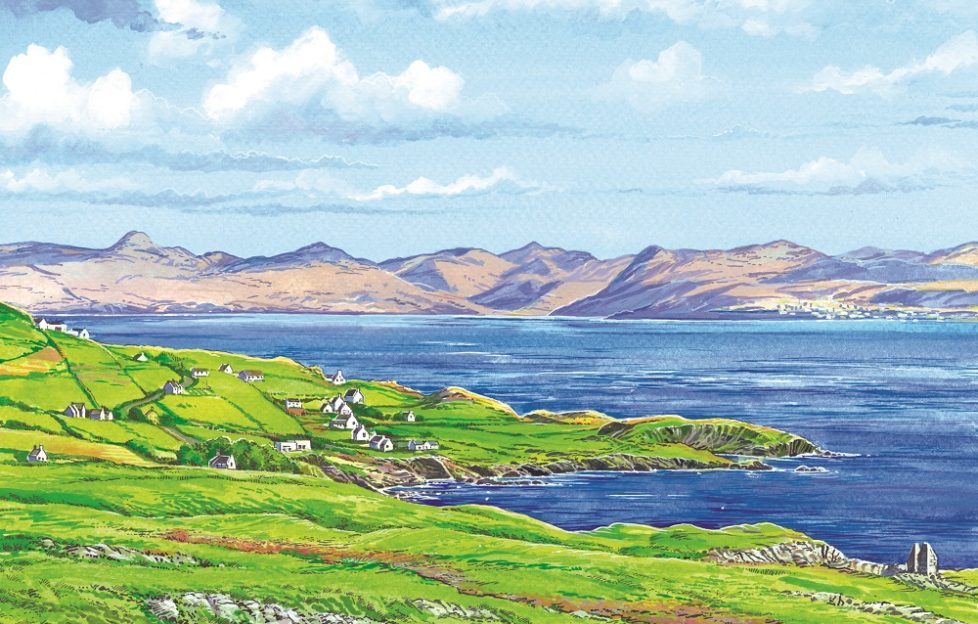 This is one of my favourite cover scenes so far this year!
We always work extra hard to bring you some of Britain's loveliest scenery on the cover of our issues this year, and I think this one of the Scottish mainlands from Skye is an instant classic!
The scattering of white houses, each with a fair bit of space around them, is distinctive of a Highland crofting community. Each one with a bit of land to grow on. And with such views – that's Mallaig away there on the horizon and wild Knoydart on the left. Gorgeous.
Is it bad that I'm already thinking about the good cafes I know in the area?
Coincidentally, the cookery this week is a selection of baked goodies worthy of any good cafe.
Urban bees are on the increase, with businesses giving some rooftop species to this vital species. We're visiting a theatre in Edinburgh to hear about why they decided to give a hive a home and how the bees are faring.
Dawn Geddes is finding out about Street Pianos – a project that's seen dozens of pianos put in cities around the world for people to gather round and play. It's an attempt to reconnect people, and stop us all just walking by each other – we love the idea!
We're also finding out about the incredible Cambridge University's Tower Collection of classic books – you can now visit them, and I'd highly recommend it if you're in the area.
Oh, yes, and I loved chatting to Angela Lucas, who walked the Camino de Santiago at the age of 82. It's a journey more and more people are making for personal reasons, and it really does seem to change lives.
Read all about it!