Features Sneak Peek: July 18, 2018 issue
---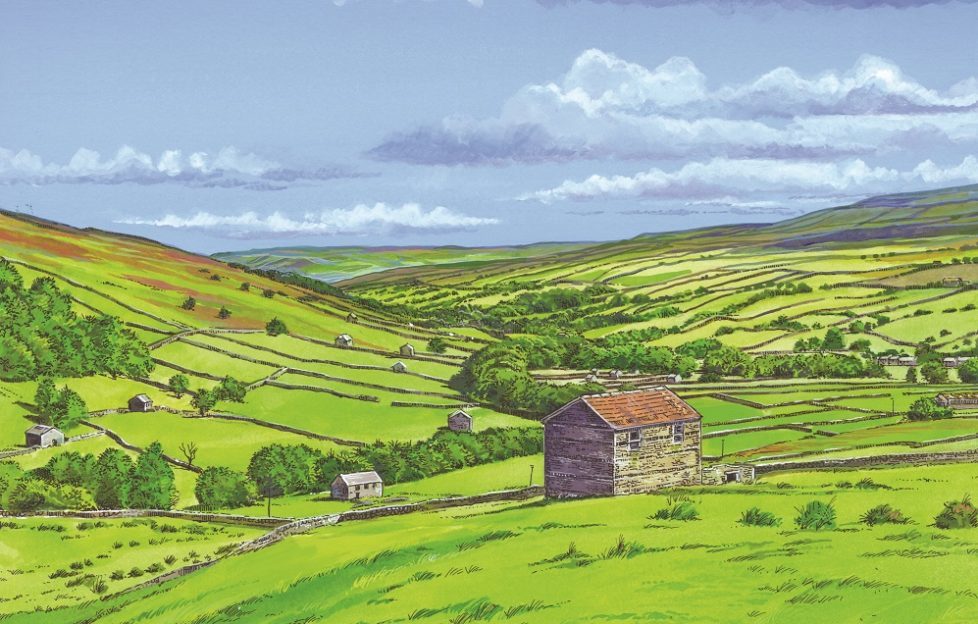 There's no mistaking the stone barns of the Dales.
This is historic Swaledale, and Neil McAllister enjoyed a fantastic day out here for us a little earlier in the year, right at the start of this sunny weather.
We were joking just the other day how they'll be nothing but blue skies in our cover features for the foreseeable future! What a summer it's been, but we've been glad of a few drizzly evenings up here recently.
Staying hydrated is vital during these summer months, and one way you can help massively is to "eat" your fluids through water-rich foods like salads. Enjoy some great recipes in the cookery, and discover 6 great reasons to keep eating them on our 6 Reasons To… page.
Our Hand of Friendship campaign begins again for this year – this time it's Greenfingers we're working with, who create gardens for children's hospices. It's a fabulous cause. We all know the impact green spaces can have on us, and that effect is magnified when you're ill. Read all about their inspiring work this week, and keep an eye out for the follow-up articles over the next two weeks.
Gillian Thornton is celebrating the centenary of Nelson Mandela's birth, while Ian Lloyd is looking at what you can expect if you visit Buckingham Palace now that it has opened its doors for visitors this year.
Oh, and don't miss another great Pan Macmillan coupon. This time it's Pam Weaver's "Sing Them Home" on offer for £2.99.