Fiction Sneak Peek: July 28, 2018 issue
---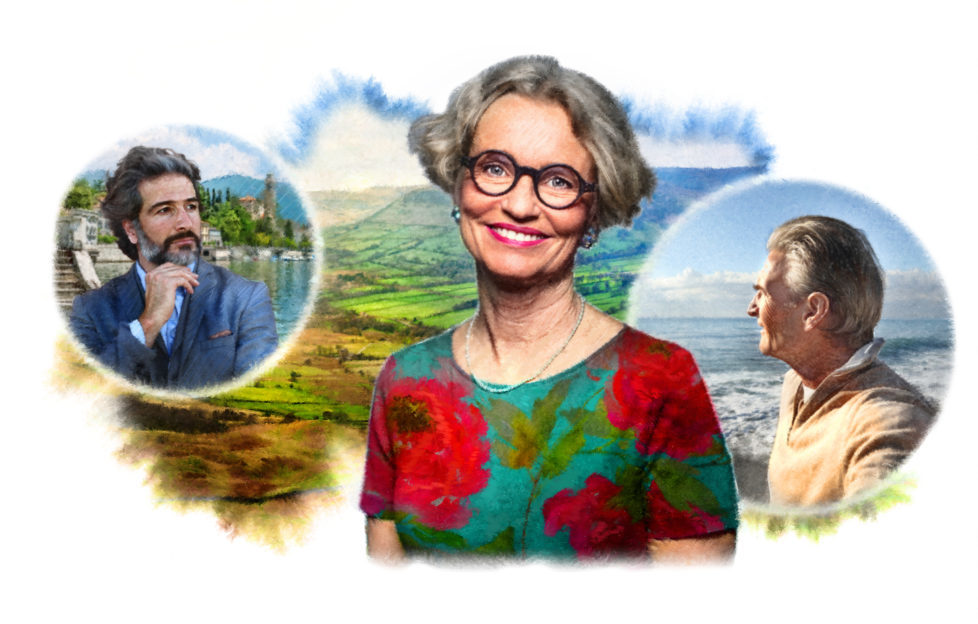 Illustration: Mandy Dixon
Do you like this illustration? Doesn't she have a lovely face?
So friendly and smiley and optimistic. The story it illustrates is Journey's End by Rebecca Holmes, about Marcia and some unfinished business.
Valerie Bowes story Take Me Home has a cute illustration by our own Sarah Holliday, of the cute Staffie and grumpy cat in need of new homes. You'll have to picture new owners Freya and Keiran for yourselves – and see if they make a perfect match.
Amelia loves the colour yellow.
But why doesn't Mum? Sarah's come up with another super-cute illustration for Daffodils And Sunshine by Susan Sarapuk.
The football in the flowerbed is a pretty good illustrative clue to The People Next Door by Gill Osborne. This is her first story for The People's Friend, so welcome, Gill.
The Three Bells Tearooms by Pamela Kavanagh is about going back. They say you shouldn't, but could it be the right thing for Lizzie? The illustration by Mandy Dixon perfectly captures the genteel 1890 atmosphere.
The house one grew up in has a special place in one's heart, and it's hard to leave it behind as time moves on. But what if there was a way of taking some of those memories with you? In The Summerhouse is by Lydia Jones, illustrated by Sarah Holliday.
A Bumper Crop by Lucy King is about a wily neighbour and tomato plant rivalry! It's fun.
Series
Who needs cheering up in Busy Bees by Della Galton, and who's going to take it on?
Jim has a proposition for Sam in Riverside, our unmissable weekly soap by Glenda Young.
Serials
The Girl From Amherst Island is our brand new serial by Katharine Swartz, starting this week. It continues the story of Ellen Copley as she returns to the island. Illustrated by Mandy Dixon. Katharine is my Writer of the Week to talk about writing this third episode in her trilogy.
Do you remember how Who Killed Jock Dobbin finished last week? Jess had just overheard Paloma accusing her brother of the murder….. Paula Williams' nail-biting serial is illustrated by David Young.