Fiction Sneak Peek: August 4, 2018 issue
---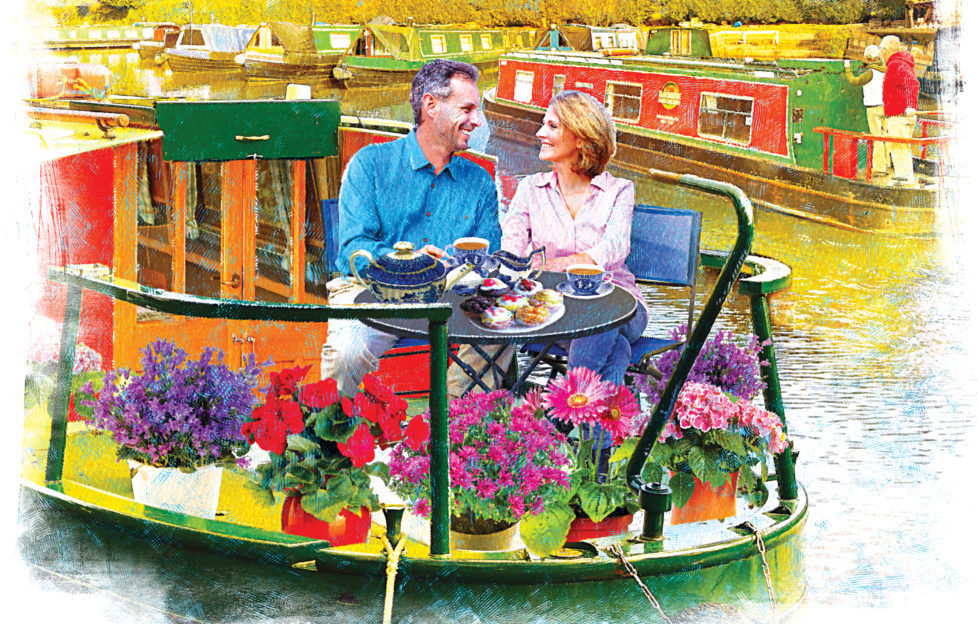 Illustration: Jim Dewar
The Sneak Peek reveals all about the stories in our latest issue.
We open this week's issue with Go With The Flow by Lydia Jones. The super colourful illustration gives you a clue as to what it's about. Derek lives on a barge. It's a different lifestyle that makes Angela realise how routine-driven her own has become.
Another slight clash of lifestyles characterises The Dreamcatcher by Eirin Thompson. Alison' sister has given her lots of "interesting" presents over the years, but this one has to take the biscuit!
I've said before how much I enjoy stories about women's friendship. Here's another thoughtful one from Val Bonsall, True Friends, illustrated by Sarah Holliday.
Quality fiction
Waiting For The 8.43 is a fun story set in the Sixties by Susan Reynolds about Johnny and the girl he sees on the train every morning. Trouble is, he's in the street below. How's he ever going to meet her? Illustration by Martin Baines.
My mum used to make all my sister's and my summer dresses, and the memories came rolling back in with Back In Fashion by Catherine Jones. I hope it works for you too!
Rosie Banks has written Alfie's War, set in the 1920s, and if you want to know what inspired her, she talks about it as my Writer of the Week. Illustration: Kirk Houston.
On The Shelf by Wendy Clarke isn't what you think. It's not Ali who's looking for romance, it's Patrick, in the library….Illustration by Kirk Houston.
Serials
Katharine Swartz continues Ellen's story in The Girl From Amherst Island, illustrated by Mandy Dixon. Paying guests – is that the answer to saving Jasper Farm?
Ooh, the body count is rising in Who Killed Jock Dobbin? by Paula Williams. It's poor Edmund now, but who did the deed? Illustration by David Young.
Series
Is the future of the cleaning agency in doubt? You've got to read Busy Bees by Della Galton.
George is messing about on the river in this week's Riverside, our unmissable soap by Glenda Young.