Fiction Sneak Peek: August 11, 2018 issue
---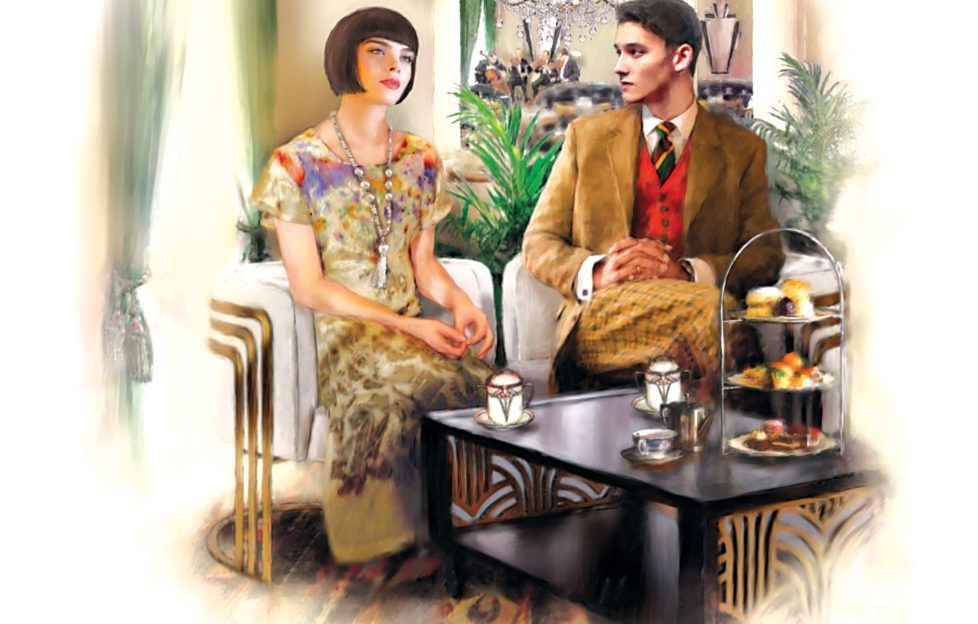 Illustration: Helen Welsh
It's here: the Sneak Peek tells you who's in the latest issue!
The opening story this week is the dramatic Murder At The Ninth by Katie Ashmore. And I've chosen Katie as my Writer of the Week to chat about it and her penchant for writing cosy crime.
Stood Up by Glenda Young is exactly what it says in the title. There's Sue, sitting waiting… Illustration by Sarah Holliday.
Hetta's Café by Valerie Bowes is set in the 1950s. It's not about Hetta, though. It's about Caroline and her memories of her aunt, and how those fond memories resonate today.
On The Right Track by Alison Carter is about a retirement couple. So far, so familiar. But while Bea is fretting about Desmond – well, does he really need fretting over? Illustration by Helen Welsh.
Pickled Peaches by Penelope Alexander is a complex wee story about relationships and possessiveness and growing up… Lovely. With a note from Penelope on what inspired her to write it. Illustration by Sarah Holliday.
In The Photo Booth by Glenda Young, Diane remembers those fun days of her and her three friends cramming in to get their pictures taken. It's a poignant one, this, illustrated by Sarah Holliday.
Working In Tandem by Sarah Swatridge began life at a People's Friend Short Story Writing Workshop.* I read out a newspaper for sale ad in the section on inspiration and where to find it. It must have worked!
Serials
It's part 2 of The Girl From Amherst Island by Katharine Swartz. We had a lovely letter from a reader last week about how thrilled she is to see Ellen's story continuing. It was full of praise for Katharine's writing, too. Quite right! Illustration by Mandy Dixon.
Ooh, exciting: the final instalment of Who Killed Jock Dobbin by Paula Williams. Best you can't wait for all the loose ends to be tied up. Me? I'm keeping shtum – no plot spoilers here! Illustration: David Young.
Series
Proposals seem to be in the air in Busy Bees by Della Galton….
…and they're all at sea down Riverside way. You can't miss the latest in our weekly soap by Glenda Young.
*Our Autumn 2018 workshops are now fully booked. Next due Spring 2019.
Stay updated with all things the "Friend" with a weekly subscription