Knitting Preview August 11
---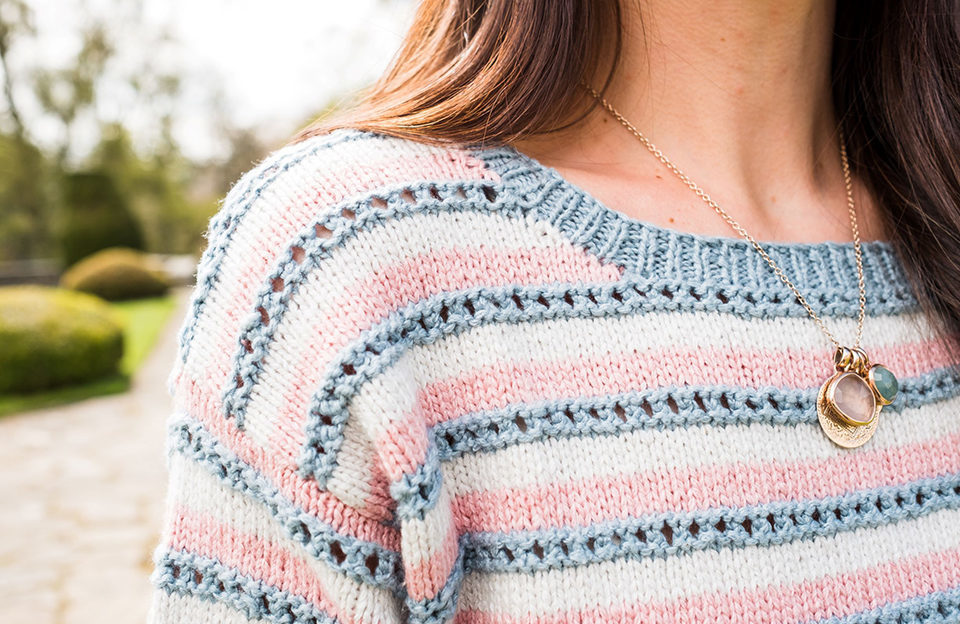 Stripes are the perfect choice for this summer top.
Liz, our Knitting Editor brings you another great knitting pattern this week, perfect for summer. If you are looking for knitting patterns, you will find a knitting pattern every week in "The People's Friend" magazine.
Knitting pattern for August 11 Issue
Instructions are given for eight sizes ranging from 81 cm (32 ins) to 117 cm (46 ins). The actual size is about 6 cm (2.5 ins) bigger so if you like a looser fit, pick a size up.
The stripe pattern is mainly stocking-stitch with an eyelet pattern occurring every third row in a repeat of eight rows. It is simple to create using a yo, K2 tog, repeat. We suggest you strand the yarns not in use up the side as you work.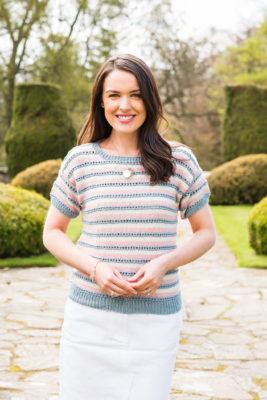 Knitting yarn
We have selected a luxury yarn which is soft to the touch and really comfortable to wear.  In a blend of cotton, silk and polyamide, it comes in 50-gram balls and you need between six and ten balls to complete this garment.
The smallest size will cost around £40 to make, a great investment in such a versatile top. The yarn comes in eleven shades in a palette of pinks, greens, turquoise, creams and greys and we have selected Duck Egg, Pale Pink and Silver for our design.
We're pretty sure it's on the right lines!