Making Gardens More Than Decorative
---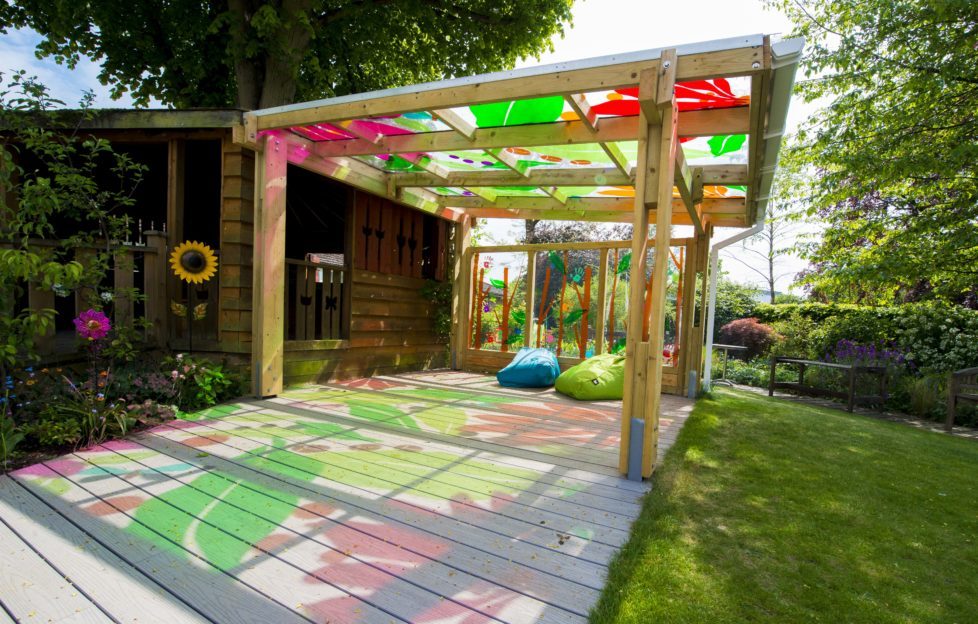 Many people find gardens peaceful places and gardening a rewarding hobby. Perhaps you do, too.
They realise that being surrounded by flowers, vegetables, and fruit is a rewarding delight to the soul and few could survive without having access to a garden or balcony.
That's the reason Greenfingers Charity continues to raise money to build gardens in children's hospices right across the UK. These specially designed areas with easy access for wheelchairs and beds mean that life-limited children and their families and carers have an open-air space where they can draw strength and support from plants and visiting wildlife.
FUNdraising the Greenfingers way
To find out how Greenfingers gardens provide all these benefits and more, we asked its current Chairman, John Ashley about some of the highlights of recently opened gardens and the continuous FUNdraising necessary for these new garden spaces.
He told us, "Ninety percent of all our fundraising over the last 19 years has been raised by the gardening industry.  That's because growers, garden centre retailers, and manufacturers all acknowledge that gardens are magical places that can enhance wellbeing not just for decades for young people and their families."
"We believe that a Greenfingers garden can add life to days when days can't be added to life," he assured us.
John told us that while working full time for the garden sundries manufacturers, Scotts Miracle-Gro he had supported Greenfingers for 12 years as a Trustee, before being appointed it's Chairman just 3 years ago. He told us, "During my first three years my aim has been to ensure that the charity continued to be supported by so many great friends but also that millions more people outside the gardening industry know about the valuable work we do creating therapeutic and recreational gardens in hospices that have children and young people as patients."
Gardens designed with love in mind
He recalled that in 2015 the Earl Mountbatten Hospice on the Isle of Wight was chosen to be the recipient of the Royal Bank of Canada's RHS Chelsea Flower Show garden, in recognition of the hospice's work in expanding care for local children who would otherwise have a long journey to the mainland for hospice services.
Designed by Greenfingers Charity's former Chairman, Matthew Wilson, the garden features a beautiful curved decked area, a cascading water feature and Mediterranean style planting of drought tolerant plants, sun-loving trees, shrubs, and flowers.  John was there at the official opening by gardening presenter Alan Titchmarsh and told us that at the ribbon cutting ceremony. "I remember the surprise on Alan's face when all the resident adults and young people were wheeled onto the terrace in their hospital beds to hear Alan wish the garden great success. He said he had planted many beds in his lifetime as a gardener, but never seen so many that patients were lying in!"
Spending time every day in these Greenfingers gardens has proved to be beneficial to patients, care staff, families and visitors. A place to rest surrounded by greenery is a genuine delight – sunshine on skin, colourful flowers to admire and birdsong on fresh air are all positively beneficial whether you are ill or well.
Transforming sterile, even hostile, environments surrounding hospice buildings from a blank canvas to a warm, welcoming area needs a special vision. And for this expertise, Greenfingers Charity employs professional designers and landscape construction experts to provide safe and satisfying finished result.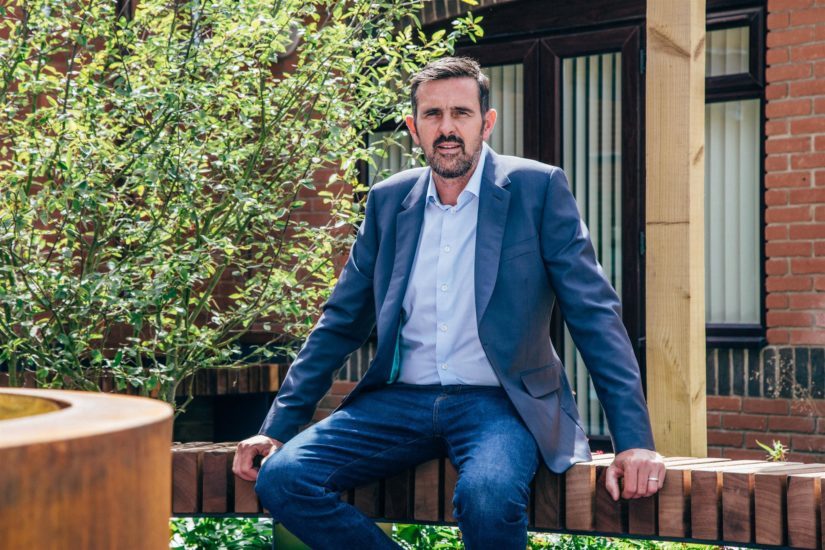 Gardener's World' TV expert and Greenfingers Charity Patron, Adam Frost recently designed and created a vibrant outdoor space at Keech Hospice Care, Luton. At the official opening in July 2017 its Chief Executive Officer, Liz Searle, expressed thanks to everyone involved, especially the generosity of the Homebase DIY Chain who funded the garden. 
She said, "It's the perfect place to just sit and be still. It provides a beautiful space for the opportunity of reflecting, relaxing and escapism not only for patients but also our excellent care team and volunteers. At a time when a person needs peace and quiet or when families want to sit, laugh and make memories – Adam's garden will be there. We all love the bright colours of the garden as we are a hospice full of life! It's a real oasis, it's magical."
Visit their Just Giving page if you'd like to donate.