Writing Prompt Story Starter: Turn
---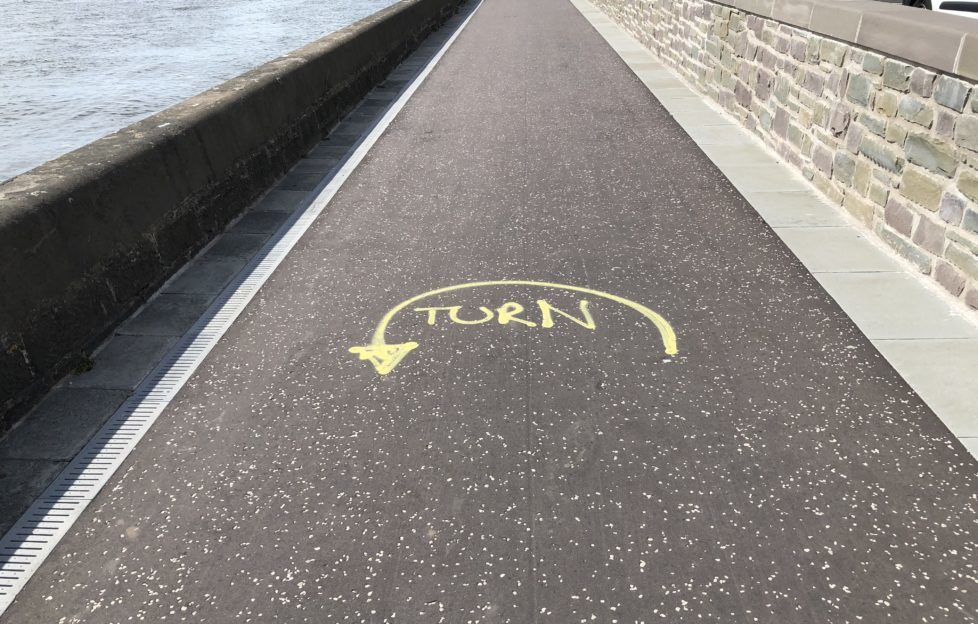 Photo: Shirley Blair
So, I said last week that the Story Starter Fairy had been benevolent again…
How's this? "Turn."
There I was walking along Riverside, on the path that borders our magnificent River Tay. Where it runs past the city, we call that walkway the Esplanade.
Oh, but let me digress for a minute. A part of it is actually called the McGonagall Walk because of our famed poet William Topaz McGonagall – who wasn't actually from Dundee but wrote so eloquently about it. Sample?
Well, this is the opening verse of his commemoration of the Tay Bridge Disaster of 1879:
Beautiful Railway Bridge of the Silv'ry Tay!

Alas! I am very sorry to say

That ninety lives have been taken away

On the last Sabbath day of 1879,

Which will be remember'd for a very long time.
You might divine from that that he's more infamous than famous, as just about the worst poet in the land. He seemed blissfully oblivious to the hilarity and rotten tomatoes at his public readings, though, and wrote over 200 such gems.
So, anyway, there I am on the Esplanade, striding out, enjoying the blue skies, the sunshine, the sea air – and I come to this. "Turn."
Honest, it wisnae me – I didn't have a spray can of yellow paint in my pocket.
"Turn."
The sensible assumption is that it marks the turning point in a race of some sort.
But, ooh, what a Story Starter it makes. Don't you think? So full of symbolism and metaphor.
So, thank you, Story Starter Fairy. I'm happy to share.
I'm looking for 2000-word and 3000-word stories at the mo, probably more weighted towards the 2000 length. Remember back in the Writing Tools: How Many Words?, I actually counted them out for you? We use more than 300 2000-word stories per year, and almost 200 3000-worders. Just think how many opportunities for success that is.
Now, write that story!