Future Plans For Greenfingers
---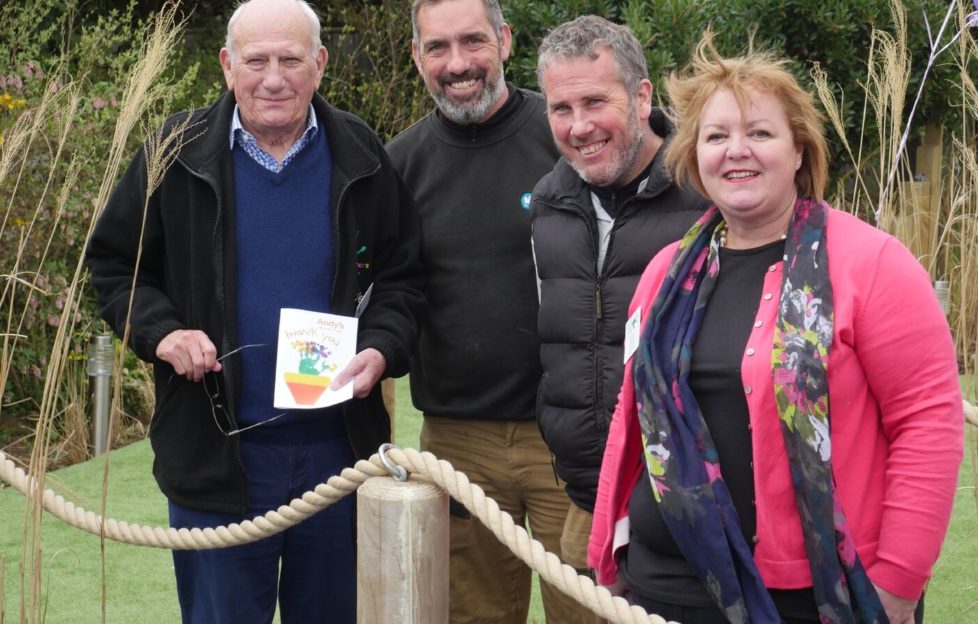 Alex brings another update for Greenfingers
Established 19 years ago, Greenfingers Charity has now created 55 magical and inspiring gardens for life-limited children and their families who spend time in hospices across the UK.  With three further gardens planned for 2018, and more on their waiting list, the charity's work is far from over.
We've been talking to Linda Petrons, Head of Fundraising and Communications, to find out more about this unique charity.
Linda told us she started her career as a professional fundraiser just months after her late husband, Joe, died.  Joe received weeks of hospice care, but the lasting effect of the care and support the hospice gave to her children was, in Linda's words, "highly beneficial and rewarding even in our deepest despair."
With a passion for gardens and gardening, and knowing the therapeutic benefits of spending time outside, Linda was delighted to join the Greenfingers Charity team in 2015.
Pirate-themed garden
Earlier this year, a pirate-themed garden was designed, created and officially opened by award-winning designer and landscaper, Jody Lidgard.  The new wheelchair-accessible garden at Andys at St Andrews Hospice in Grimsby gives patients and their families a space to relax together at a time in their lives when it matters most.
Speaking at the garden opening, Jody said, "I feel extremely privileged to have been able to bring this gift of a garden to children with life-limiting conditions. My team at Bespoke Garden Spaces has created some special features so that youngsters in wheelchairs can experience the fun and thrill of splashing through the water fountains, hearing raindrops on the galleon's tin roof and will feel safe and protected surrounded by tall grasses. But most of all, this garden will be a special outdoor space where children, their families, and carers can smile and be able to enjoy precious time together making memories."
Planning stages
The team at Greenfingers Charity is currently in the planning stages of three new hospice gardens. Linda told us that at Claire House Children's Hospice, on The Wirral, the new garden will be a feast for all the senses. To be designed by Clare Willitts, it will provide spaces for reflection, relaxation and peaceful solace.
Greenfingers Charity aims to deliver three gardens in children's hospices each year.  Relying solely on donations, Linda explained where the charity spends its funds. She told us, "The cost of a Greenfingers garden comes in below £100k including design and project management fees, building and planting." Adding fun elements is also important she tells us. "Watching patients in wheelchairs splashing through water screaming with laughter confirms that a new Greenfingers Garden is a great success."
Visit their Just Giving page if you'd like to donate.