Fiction Sneak Peek: Sep. 1, 2018 issue
---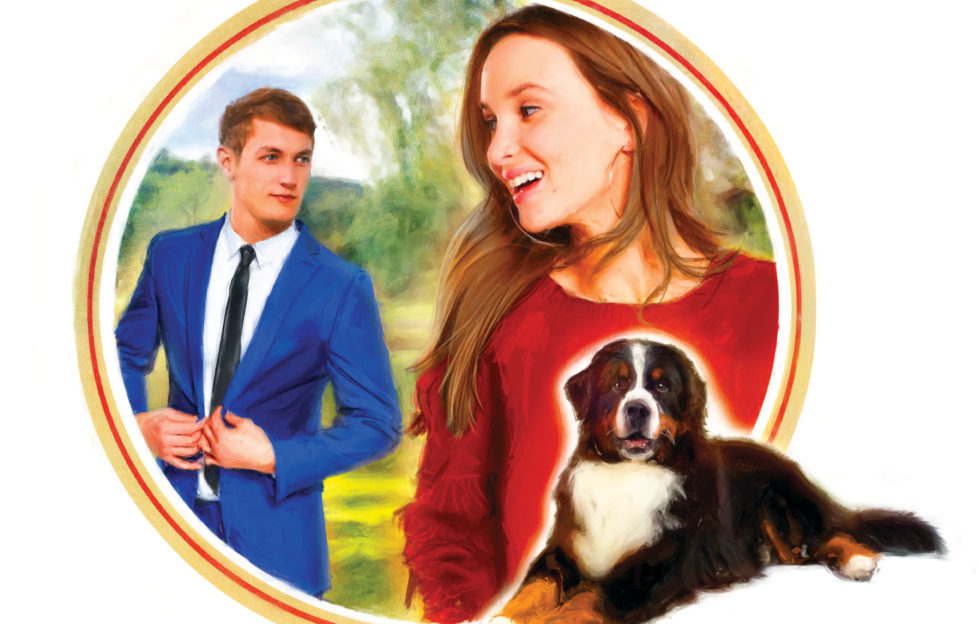 Illustration: Martin Baines
Our latest issue opens with Risky Business by Sharon Shepherd, making her debut in the Friend. Welcome, Sharon. Dog groomer Katie meets Matt. How can she tell if he's a good guy or not? His liking dogs is a start…. A romance, this story is also about being brave and taking the plunge.
The Home Bird by Annie Harris is on a similar theme. Carol meets old friend Lily, who makes her realise she's not doing much with her life. Time to do something about that. Illustration by Mandy Dixon.
Annie's my Writer of the Week to talk about the story, and about writing in general.
Kev loves his family, and his four grandchildren. If only they weren't so darned noisy! Teresa Ashby's story Silence Is Golden has made us smile here in the Friend office – we hope it works for you, too. Illustration by Kirk Houston.
Alison Carter has set her story Like A Butterfly in Oklahoma of 1936, the time of the terrible dust storms that displaced tens of thousands – people like Marie, for whom it's time to move on.
Him Up The Hill is by Jessma Carter, a story about Alistair, once a figure of dislike and disapproval. That's how Jemima remembers him. But apparently he's changed….Illustration by Ruth Blair.
I wonder how many of us can identify the event or person that's made us who we are now? For Olly it's Zuri, the girl who came over from Kenya every summer. Inseparable by Alice Elliott is illustrated by Sarah Holliday.
Shifting Priorities by Wendy Clarke actually reflects the theme of Alison Carter's Dust Bowl story: misfortune, displacement, making the best of things. For Olivia, it's leaving her comfortable life for a tower block flat. Both stories, too, highlight our instinct for human kindness….Illustration by Jim Dewar.
Series
Ooh, it's the village duck race in Busy Bees by Della Galton. I do live a duck race…..
There's a wedding to plan in Riverside, and some very special invitations to issue. You can't miss the latest in our weekly soap by Glenda Young.
Serials
In The Show Must Go On by Anne Stenhouse, Jenny and Angie have their suspicions. But about whom, and are they true? Illustration: Sailesh Thakrar. Final instalment next week – the pace is hotting up!
The Girl From Amherst Island by Katharine Swartz reaches part 6 – and I don't know about you but I don't want this one to end. But I do want Ellen to be happy. Dilemma. Illustration by Mandy Dixon.
Check out the Features Sneak Peek and the Pattern Preview for the magazine