Knitting Preview For Sept 1 issue
---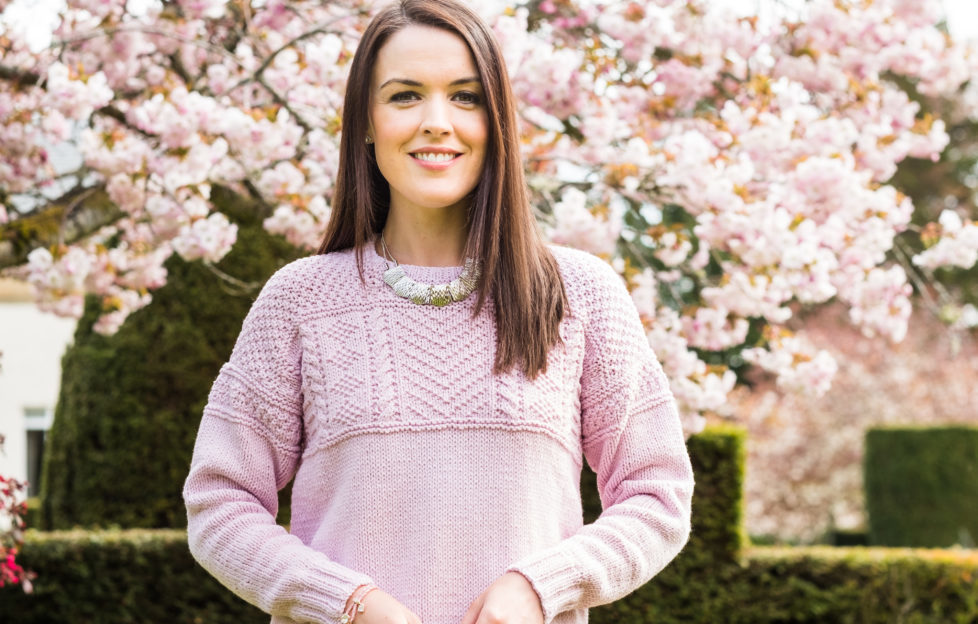 In the Pink
We have a pretty gansey-style tunic for you this week, perfect for seasonal crossover.
The Technical Stuff
We have instructions for six sizes ranging from 81/86 cm (34/34 ins) to 133/137 cm (52/54 ins) with a comfortable 10 – 15 cm (4 – 6 ins) ease.
The textured border at the bottom complements the yoke which is a dramatic mix of diamond and chevron patterning. This is achieved with knit, purl, cable and twist stitches. We have rated this advanced but mainly because you have to focus on the instructions once you start the yoke. Experienced knitters will find this very straightforward.
To make this tunic you will need 5 – 7 x 100-gram balls of Stylecraft Jeanie Denim Look, an Aran-weight yarn which is a comfortable mix of cotton and acrylic. This combination makes it soft to the touch but able to cope with a machine wash and tumble dry (check the ball-band for full washing instructions).
We have used shade Petal (7101) but the range also includes a selection of denim blues, a grey, a white and a lilac if you fancy something different. Prices vary online but by shopping around you should be able to make this in the first size for under £20.
You will need 4 mm and 5 mm needles and keep an eye on the instructions as the size of needle varies as you knit.
One final technical point, the sleeves are worked from the top down so you begin with the textured pattern and full number of stitches and switch to stocking-stitch, decreasing as you work your way towards the cuffs.
Finally, if you If you prefer a looser, more casual fit when sewing up, leave the 17 border rows free to form slits.
We love this versatile tunic and hope you will, too.