Fiction Sneak Peek: Sept 8, 2018 issue
---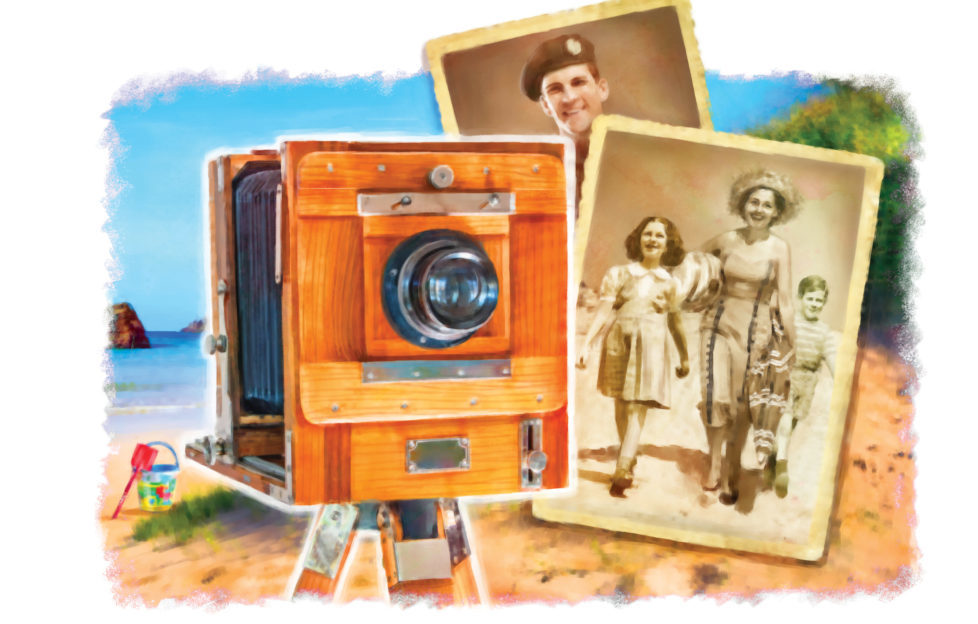 Illustration: Kirk Houston
This week's issue is packed full of fiction
This is the illustration for All Smiles by Alison Carter. You can tell what it's about, can't you? A family at home, Dad overseas, serving his country. But what about the camera, and the holiday snap? This is the kind of story that has a deeper meaning and stays with you.
Head Over Heels offers a change in mood and tone. It's a fun one by Eirin Thompson, about the visitors Sammy just has to impress and, the way things do, everything going wrong. Illustration by Gerard Fay.
Do You Wanna Dance by Glenda Young is set in a ballroom, where Sue is seeking her perfect partner….
We're inside a young marriage in The Paper Anniversary, with Rob and Louise realising they have to spend more time together – but how? Jane Bettany's story is illustrated by Sarah Holliday. Jane is our Writer of the Week to talk to Lucy about writing this perceptive story.
Valerie Bowes is particularly good at slightly spooky stories. Here's another, in Second Sight. As Elizabeth wanders around the stately home, she has the feeling she isn't alone. Woo-ooo-oooo… Spooky illustration by Jim Dewar. And a thousand apologies to Valerie that on the page this one has mistakenly been attributed to Val Bonsall.
I always enjoy Suzanne Ross Jones's Cat Café stories so I'm pleased to offer you another, A Dilemma At The Cat Café. What do you think the dilemma is? A missing cat? Something between Maxine and Angus?
A garden is a very personal thing, a reflection of the person who tends it. So what does Dorothy's neglected patch say about her? This thoughtful story, Jacob's Roses, is by Victoria Scotland, her debut Friend story. Illustration by Gerard Fay.
Series
In Busy Bees by Della Galton Bethany's trying to avoid her family. What's that about?
No avoidance tactics in Riverside, our weekly soap by Glenda Young. It's party time there!
Serials
It's opening night in The Show Must Go On by Anne Stenhouse – and closing night, too, because it's the final instalment! Illustrated by Sailesh Thakrar.
In The Girl From Amherst Island by Katharine Swartz, Ellen feels as though she's in a dream – but knows this enchantment can't last….Illustrated by Mandy Dixon.