Pattern Preview: Little Helper
---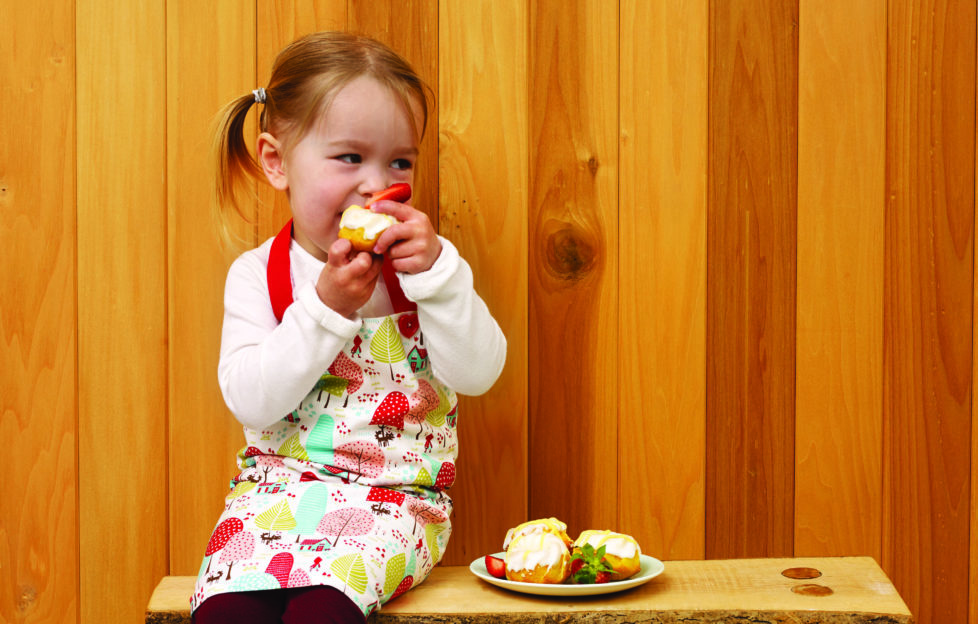 Create a lovely apron for a child.
With Bake Off back on our screens, we're sure many of you are inspired to reach for the mixing bowl to create a few homemade goodies. Why not encourage the youngsters to help out by making this simple apron?
The Technical Stuff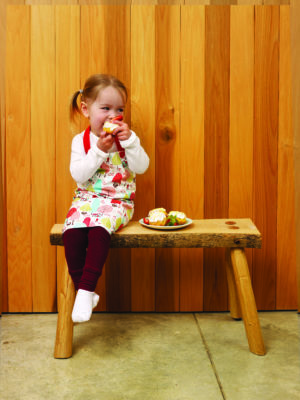 This apron is made using one fat quarter of fabric. What is that? Fat quarters are pre-cut pieces of cotton fabric taken from one yard of fabric cut in half lengthwise then in half widthwise. The fat quarter measures approximately 46 cm x 56 cm, 18 ins x 22 ins.
You often see stacks of fat quarters at craft and quilt shows and I'm sure many an enthusiast has bought a selection and then never got round to do anything with it. Well, now is your chance.
We have marked this one easy because it really is simple. A spot of snipping, shaping and stitching and you are there. In addition to your fabric you will need some tape and a couple of nice buttons. We suggest if you have a spare piece of contrasting fabric you could make a pocket or add little ribbon or ric-rac as decoration.
This design was taken from the book, "Fat Quarter One-Piece Projects" by Tina Barrett, published by GMC Publications, which is packed with projects to make using a single fat quarter.
It is the perfect accessory for any little chef!