Knitting Preview for September 15 issue
---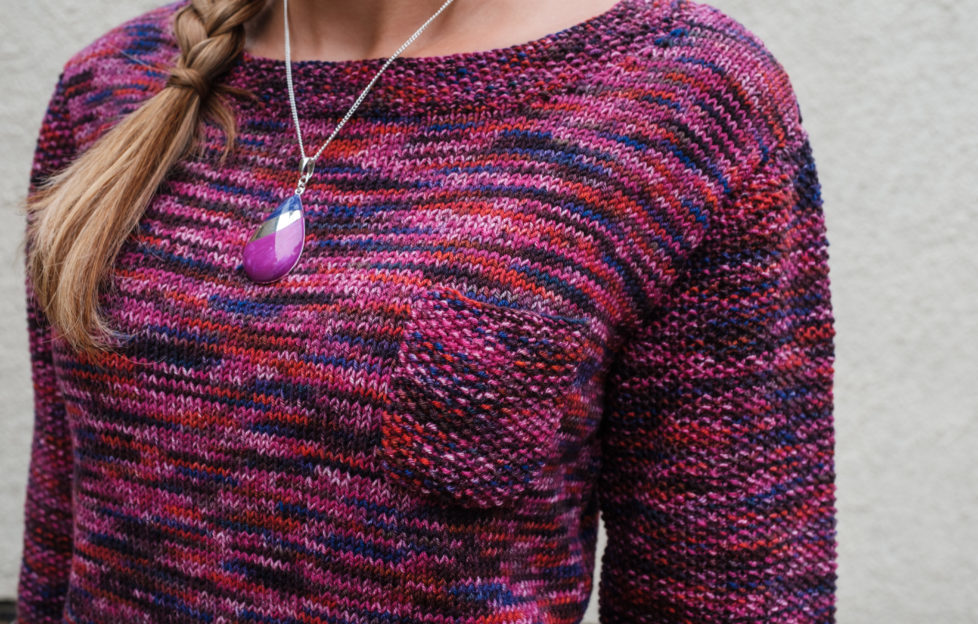 We have a super simple sweater for you this week worked in a bright, fun yarn.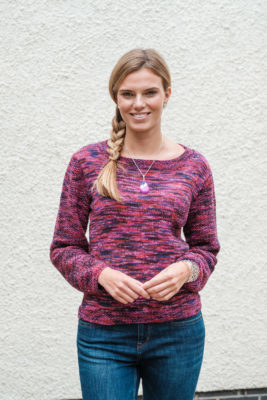 The Technical Stuff
This really is a super simple sweater worked in stocking stitch and moss stitch. It comes in eight sizes varying from 81 cm (32 ins) to 117 cm (46 ins). Actual size is around 9 – 10 cm (3½ – 4 ins) larger which gives a comfortable but not too loose fit.
The front and back are worked in stocking-stitch, that is one row knit, one row purl. The borders and the little patch pocket are in moss stitch and the sleeves are moss stitch, too. This gives a lovely contrasting texture.
One of the reasons we have kept things simple is that we are worked the sweater in a bright, multi-coloured yarn, Rico Essentials Merino Print DK. It creates what is almost a spray paint effect which is very striking. We used a fuchsia mix but there are others colourful mixes to choose from. The yarn is 100% pure wool, soft on the skin but hard wearing, too. Working as a DK yarn, it knits up on 3.25 mm and 4 mm knitting needles.
It really is a versatile top, ideal for smart or casual wear. We hope you love it, too.