Inspiring Lives: RNLI Rachael
---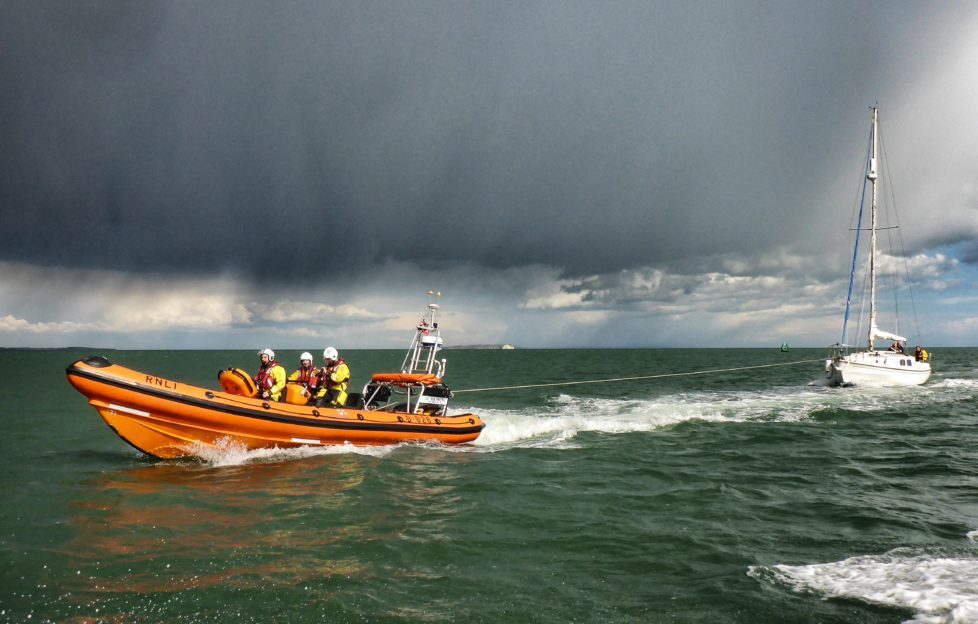 A few weeks ago I was lucky to interview Royal National Lifeboat Institution (RNLI) volunteer crew member Rachael Bentley, who has a day job working as an Events Manager at the charity's HQ in Poole.
By day, Rachael organises lifeboat naming ceremonies and station openings around the UK and Ireland, and on top of this, as a volunteer crew member at Poole Lifeboat Station, she's ready to drop everything and take to the seas at any time, day or night, to help save lives at sea – inspiring stuff, indeed.
As a life-saving 24/7 charity, the RNLI really is dependent on your help to do their work. And it doesn't need to be financial, they'd be delighted to hear from potential volunteer crew! There are currently over 500 female crew members, and they'd be happy for there to be more.
Rachael – who had no previous maritime experience – told me what being part of a lifeboat crew means to her.
"Well, it has taught me new skills, like casualty care and working with people from all different backgrounds. It's given me a lot more empathy and understanding. You meet so many inspiring people either on the shout or at the training we do.
"It has increased my confidence and it also gives you the chance to give something back to the community, which is quite rare nowadays, but it is important.
"And then also it stops life being so standard. It gives you a buzz, being part of a team that is doing something that helps others.  It is an all-round rewarding thing to do."
Read more about Rachael in this week's issue (September 15), on page 77 of the magazine including how she was paged for a call-out during a first date! That's one way of finding out if someone is right for you!