Features Sneak Peek: September 22, 2018 issue
---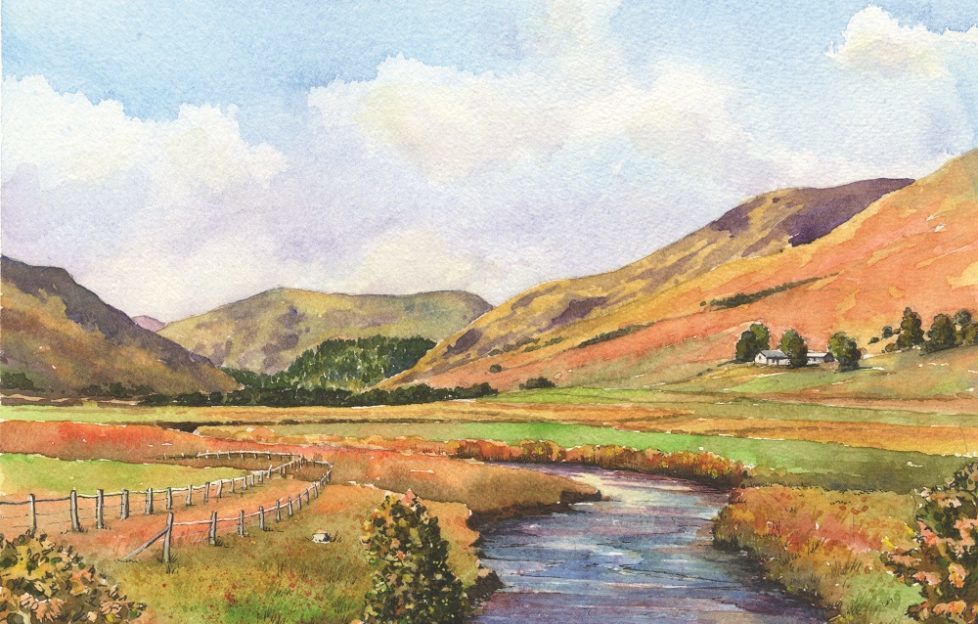 Well, I've been away on hols for just a week and a half, and I've come back to the first tinges of autumn colour touching the foliage in Fife. And this sneak peek!
The heating's back on, the apples are ripe and the lawn's slowing down it's growth – or is that wishful thinking? Anyway, there's definitely more than a touch of gold to Glen Clova on our cover this week. Willie Shand is visiting this gorgeous Angus glen for us, one of five in the county that drive north from the plains into the Cairngorm mountains.
One of my favourite features this issue has to be our Liz's interview with author Ann Cleeves. The "Vera" and "Shetland" writer chats to Liz about the last ever "Shetland" novel, and her belief in the value of libraries.
There are a couple of lovely little features in this issue, too – one about National Doodle Day and what doodles mean, and another about a successful project to rehome some water voles. One of the most photogenic wee creatures around.
Lyndsey from The Friendly Bench talks to us about her simple idea to bring communities together with a well-placed seating area, and there are more signs of the changing seasons in the colour of Liz's textured knit.
And I don't know about you, but autumn is always associated with baking to me. Darker nights, a glut of fruit and a sudden profound need for carbs all combine – and thankfully Marion's got some choice baking recipes to choose from in the cookery. Enjoy!
If you've enjoyed this sneak peek, why not subscribe to "The People's Friend" today? Click here for more information.
Read about our work on the 150th Anniversary Edition.