Fiction Sneak Peek: September 22, 2018 issue
---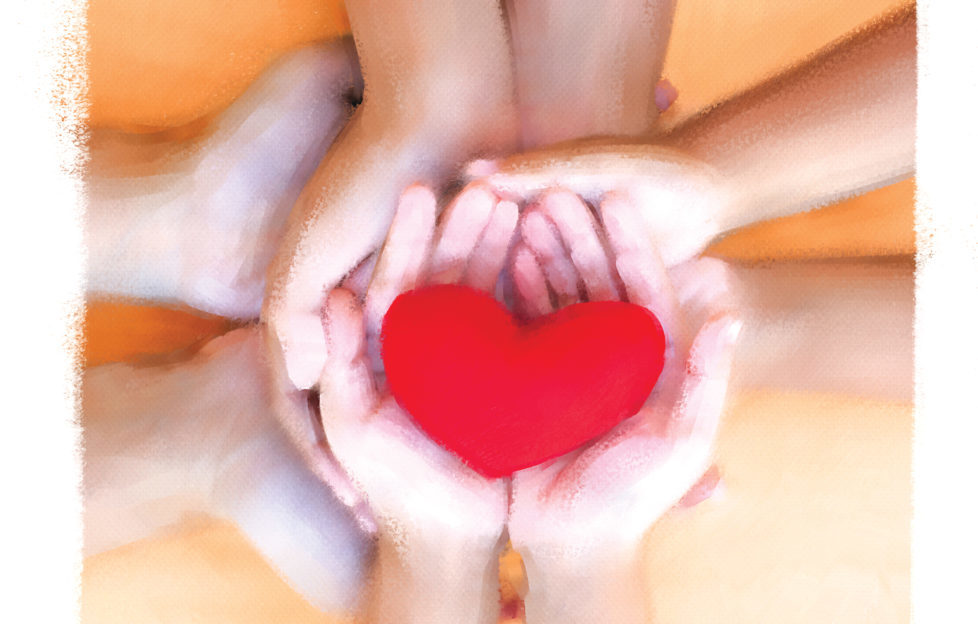 Illustration: iStock
For the sneak peek into our latest story selection, read on!
The title of the story that this illustrates is One Big Happy Family. Doesn't the illustration tell that story? Written by Eirin Thompson, it's feelgood and heartwarming, still our two watchwords when we're choosing our famous "Friend" fiction.
The issue opens, though, with Crossing That Bridge by Julia Douglas. Do you remember Geraldine and Hector? This is another follow-up story as their romance progresses – but of course it's not plain sailing. Illustration: Sailesh Thakrar.
First Day At School by Jan Fisher is exactly what it says – but the one fretting about it all is dad Ross. Illustrated by Philip Crabb.
Here's another title that already tells you a lot about the story: Aunt Audrey's Letter, by Teresa Ashby. I'll bet you can guess that it involves a solicitor. A life-changing inheritance, too, but not in the way you might think.
In A Greek Summer by Dorinda Cass, Chloe has returned to the island where she found love – and lost it. This is Dorinda's "Friend" debut. Welcome, Dorinda!
Sleepwalking by Wendy Clarke has a similar theme: our youthful dreams. Illustration by Michael Thomas.
Story number seven is the unusually titled Phoenix Woman by Lydia Jones. A mystery, this one. At least, it is for narrator Viola: who is the woman she keeps dreaming of and sketching? Illustration by Martin Baines.
Serials
It's always exciting when a new serial begins. So much hard work by the writer finally ready for you to enjoy. It's week one of The Mystery Of Macgregor's Cove by June Davies. This one's a thrilling 18th century adventure taking us from Lancashire to Jamaica, with smuggling and family rivalry along the way. Illustrated by Ruth Blair.
June joins us as our Writer of the Week, chatting to the Fiction Team's Alan about the writing of her story.
The Primrose Line by Petrika North is the opposite type of serial, modern and very much grounded in a family dynamic and a love of steam trains. This week, life's getting unexpectedly complicated for Jim. Illustration by Gerard Fay.
Series
In Busy Bees by Della Galton, it's rehearsal time – and romance time?
It's certainly romance all the way in Riverside. Or should be. After all, it's Ruby and Jim's wedding day. But – well, you can't miss the latest in our weekly soap by Glenda Young.