Instant hit for Coffee fan Beryl's Poem
---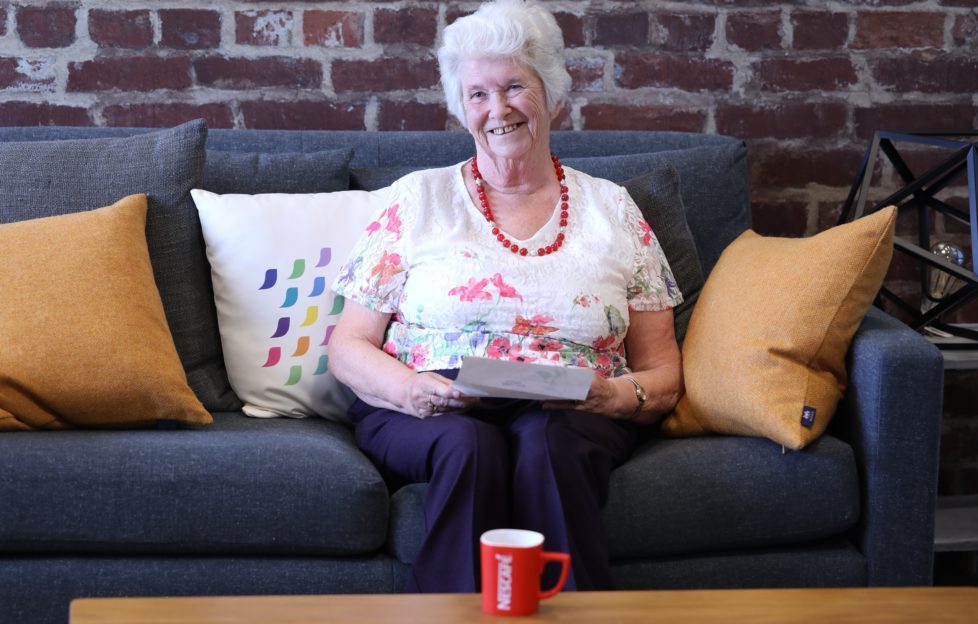 A simple poem celebrating the history of a favourite coffee brand has turned a pensioner into a coffee hero.
Beryl Chaplin from Basingstoke sent a handwritten poem into coffee brand Nescafe in celebration of their 80 year anniversary, and it became an instant hit!
Beryl grew up drinking the instant coffee, "Nescafe Original has been around me all my life – it's the smell of it as a child and drinking it all my adult-life – it is a long-time friend that has always been there for me. I didn't think I would hear anything back so it was a big surprise to get a box of gifts and asking if they could share it to other Nescafe fans."
Read the poem by Beryl from Basingstoke here 
Beryl's a lifelong coffee fan
Beryl was born one year before the brand was launched, and her poem highlights the role the coffee brand has played in her life and pinpointing special moments in history.
In addition to moments in history, Beryl's poem lists the everyday events that have been made more pleasant by a mug of Nescafe Original such as coffee mornings, business meetings and chatting with friends.
Aline Dezileau, Nescafé Original brand manager said: "The team were bowled over when we received the letter from Beryl – it was such a beautiful and kind gesture which summed up perfectly how Nescafe Original has been there throughout her life. She'll forever be known as the Nescafé Original Poet Laureate around here."
Visiting the Nescafe offices
As well as being fondly known as the Nescafé Poet Laureate, Beryl and her friend Linda came to visit the Nescafé team at their offices near Gatwick airport.
While there they enjoyed coffee tasting and discovered more about what makes a great cup of coffee. The pair left feeling like coffee connoisseurs. Beryl enthused after that the topic at her next coffee morning meeting would be coffee!