Knitting Preview for Oct 13 Issue
---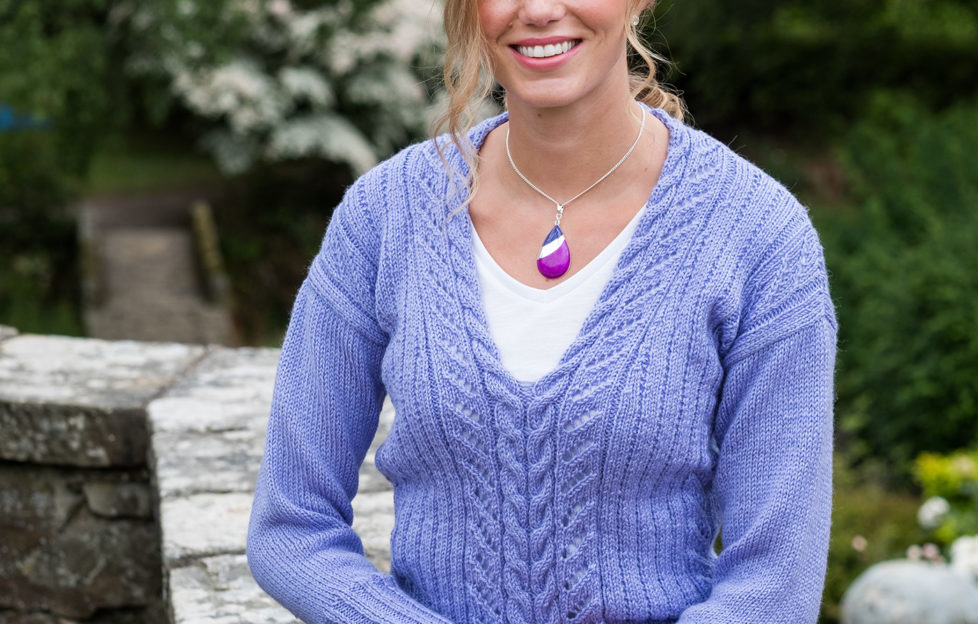 This week's knitting will have you in a twist for the very best of reasons!
The Technical Stuff
This lovely top features a deep V neckline edged with cables and a lace panel which stand out against the ribbed background. The back also features the cable and lace design. The sleeves offer contrast in stocking-stitch and the deep cuffs complete the look.
The instructions come for six sizes ranging from 81/86 cm (32/34 ins) to 132/137 cm (52/54 ins). Actual size is 12 – 7 cm (4½ – 2½ ins) bigger as it is designed to be quite fitted. If you prefer a looser fit, consider making the next size up.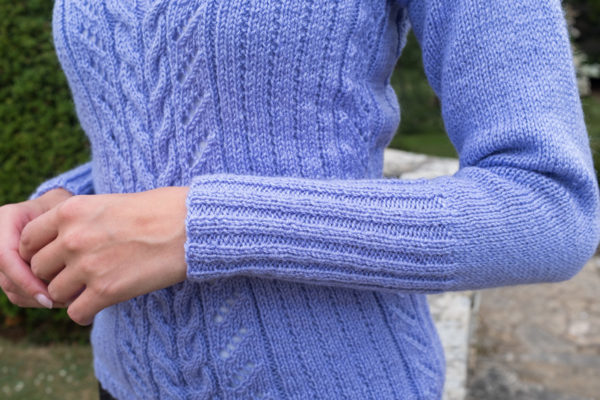 The yarn is Stylecraft Life DK which is a mix of wool and acrylic and comes in 100- gram balls. It is great value and even the largest size of this top should cost less than £18 to make. We have used Hyacinth but there are lots of shades to choose from including some with a tweedy fleck through them.
We have marked this one intermediate, but there is nothing too tricky about making this top, you just need to pay attention to the instructions which are worked with an 8-row repeat.
So why not dust down your cable needle and twist again!