Fiction Sneak Peek: Oct 20, 2018 issue
---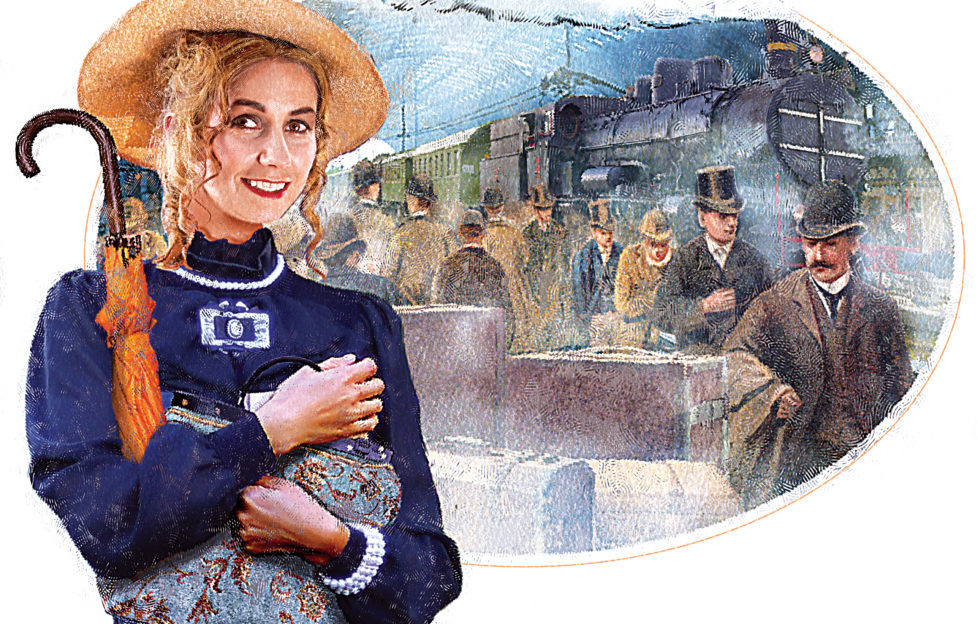 Illustration: Jim Dewar
Our opening story features a kidnap. Goodness! The Reluctant Passenger by Kitty-Lydia Dye is set in 1850s London where Mercy has done something none of her brothers have ever done – she's gone to London. And she'll be fine – won't she? Illustration by Jim Dewar.
A French Fairy Tale by Kate Finnemore is an emotional story as a single mum visits France where her great romance began….and ended. Illustration by Ruth Blair.
The More, the Merrier: that's Grandpa's philosophy in Francesca Capaldi's story – but not everyone agrees.
The Work In Progress of the title is a wilderness garden – a metaphor for marriage in Margaret Skipworth's satisfying story illustrated by Kirk Houston.
"Mummy, let's buy some sprouts!" Not a line you hear often from a child. But typical of Rory who's a bit different. Read Fitting In by Alison Wassel and you'll love him as much as his mum does. Illustration: Sarah Holliday.
Oh, and Alison is our Writer of the Week to talk about writing her story.
Cheesed Off by Amanda Giles is a bit of fun that's made us all giggle here in the Friend office. Its original title was the Grumpy Cheese Fairy of Biddley Court – shame that was too long for the page lay-out!
An Icelandic Odyssey by Meg Stokes whisks us off to this magical island with Jessica, who's a reluctant visitor, it's true. But perhaps she'll be surprised? Illustration: Jim Dewar.
Series
Elizabeth has news, but she's not the only one, in Busy Bees by Della Galton.
Meanwhile in Riverside, is Mike being taken for a fool? You can't miss the latest happenings in our weekly soap by Glenda Young.
Serials
In The Mystery Of Macgregor's Cove by June Davies, Sandy has told Ethel that Kit is his son. Now what? Illustration by Ruth Blair.
And there's another surprise in The Primrose Line by Petrika North, and Laura hasn't a clue. Illustration: Gerard Fay.