Writing Prompt Story Starter: Rubber Ducks
---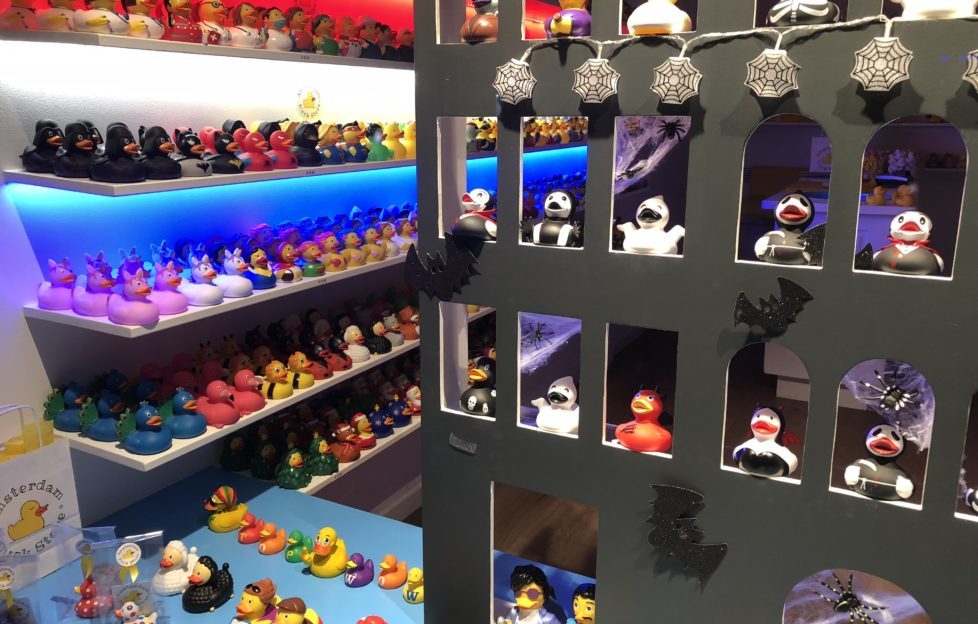 Photo: Shirley Blair
No, your eyes don't deceive you. This is a shop full of rubber ducks. They're all it sells.
It's in Amsterdam – and actually, we found a second shop in another street. Unbelievable. Is this a thing? Are the Amsterdamers particularly fond of rubber ducks in their baths?
Alternatively, I know duck races are popular as charity events, and Amsterdam does, obviously, have more waterways than anywhere else for duck races.
Is it only an Amsterdam phenomenon? Or are there actually duck shops like this all around the world? We don't have any in Dundee but then, there are a lot of things we don't have in Dundee. Though we do have our gorgeous new V&A Dundee….And it's right on the waterfront. I wonder if they do V&A branded rubber ducks? I wonder if they have a suggestions box…?
Anyway, I can't imagine for a minute that you're going to write a story about rubber ducks. Though you might well prove me wrong.
But perhaps the theme that's bouncing out at you is incongruity? Or obsession? Plentitude? Happiness? They are all particularly cheerful looking ducks. I wonder what it's like to work there? You'd have a smile on your face from the moment you walked in the door, wouldn't you? I wonder who your customers would be?
Another aspect that intrigued me is that the shop doesn't deal in cash. Cards only. At first I thought, how many do they expect people to buy that they have to put them on their credit card? But actually Amsterdam is very switched on to contactless payments for everything: meals, sights, visitor attractions….Very progressive. Again this may not be a solely Amsterdam or Dutch thing; it may be a European thing. Or a big city thing. Dundee's still a relatively small city and catching up.
So, maybe your theme is modernity. Progress. Catching up. Aspiration. Or rubber ducks.