Fiction Sneak Peek: Nov. 17, 2018 issue
---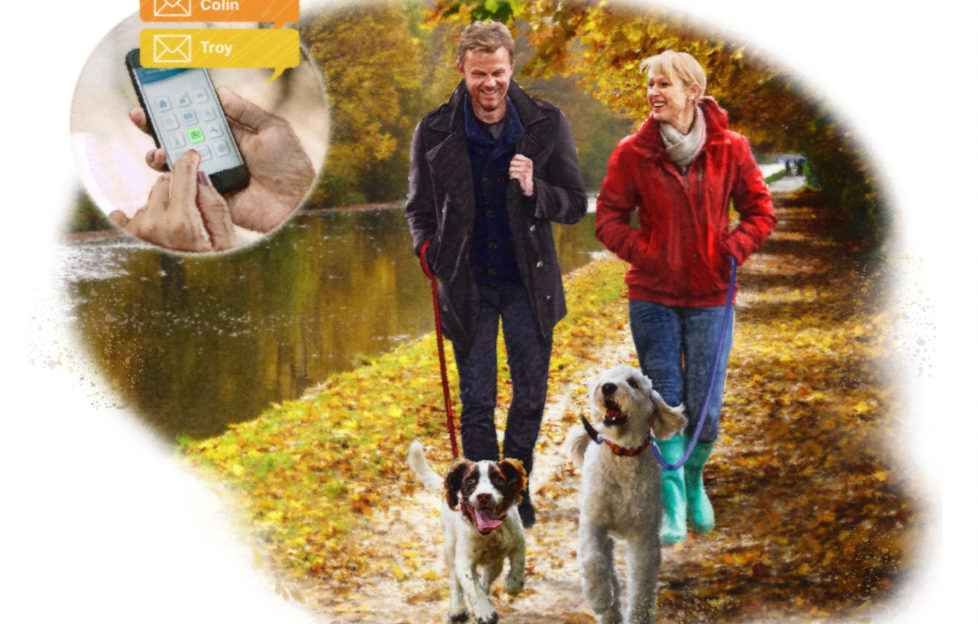 What's Fiction Ed Shirley saying about the stories in our latest issue? Here's the Sneak Peek.
Can men be graded like essays? That's the question for teacher Lisa in A Lesson For Lisa by Eirin Thompson, our opening story this week.
The Wedding That Never Was. What a sad title for Lucy Parker's story. Luckily, on hand to help is the kind of gran that every sad girl should have. Illustration by Mandy Dixon.
Lydia is A Stranger In Paris, where she's escaped to in the hope that things will be better there than they are at home. But if anything she feels worse. Maybe a new friend can change that? By Katie Ashmore.
What would you do to impress someone special? Two-left-footed Patrick's learning to dance…And Wendy Clarke's story Someone Lovely has a surprise up its sleeve. Illustrated by Jim Dewar.
With You Always by Lynne Hallett is set during WW1, and features a pocket watch, the one Molly gave Bill to remember her by. Illustration: Philip Crabb.
In Working It Out by Linda Middleton, poor Karen is so sick of nagging at her son. Lots of mums will identify with that. But she has a new idea… Illustrated by Mandy Dixon. And Linda's our Writer of the Week where she talks to the Fiction Team's Lucy about her story.
For The Love Of Roses by Linda Lewis has a delicate, pretty illustration showing blue roses, the theme of the story. And there's a little piece from Linda about what inspired the story, too.
Series
I hope you're enjoying Jan Snook's new series Say It With Flowers. I know I am. This week, Alison's noticed that Jennifer seems to have a particular interest in Matthew.
In Riverside, meanwhile, relationships are in the spotlight. Sam and Claire are fine, but what about George and Mary? You can't miss our weekly soap by Glenda Young.
Serials
Cast your mind back to 2014. Do you remember The Best Of Both Worlds by Deborah Siepmann? It was the story of the Farrington family and their household, set in England and San Francisco at the time of the 1906 earthquake. It was such a wonderful story that we felt we wanted to follow what happened next to Jenny and Ben, Robert and Eleanor, Thea and Bertrand. So beginning this week we have Hold Fast To Your Dreams, illustrated by Sailesh Thakrar.
Meanwhile in An Australian Adventure, our modern serial by Jan Snook, Laura's an overnight celebrity thanks to those crocodiles. (And I hope you've been keeping up with this one and know what I'm talking about.) Illustration: Helen Welsh.