Fiction Sneak Peek: Nov. 24, 2018 issue
---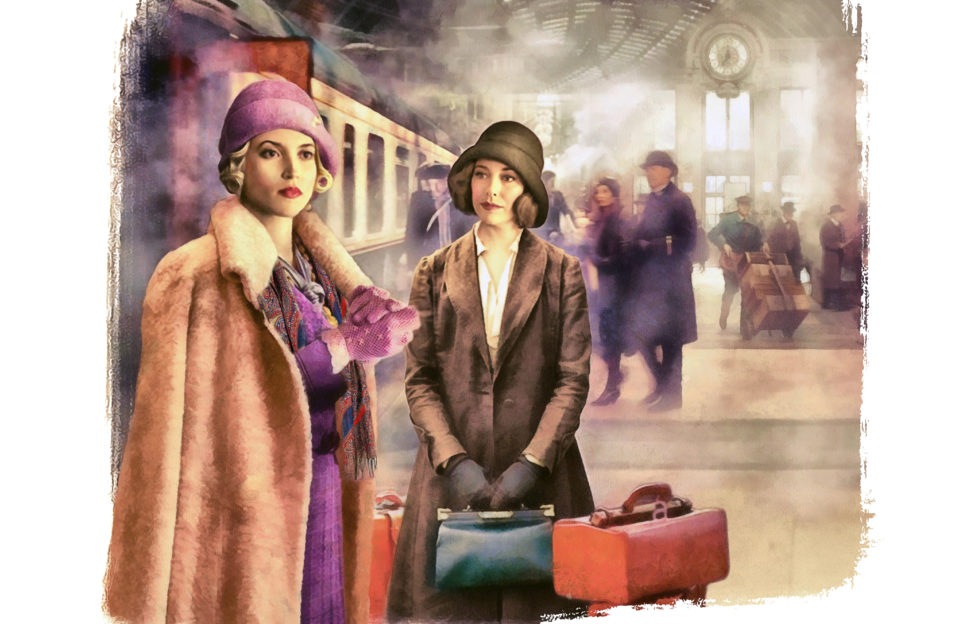 Illustration: Gerard Fay
Are you ready for the Fiction Ed's sneak peek into our latest issue, out Wednesday? Then come on in!
It's the 1930s and Connie and Marie are off to solve a country house murder in The Lady Detectives. And they already know it wasn't the butler "what done it", because he's the victim. So who did do it in Joanne Duncan's cosy crime?
An anniversary needs a special cake, but will that be enough to give troubled Rosie and Dan something to celebrate? The Icing On The Cake is by Teresa Ashby and illustrated by Helen Welsh.
Don Pericle is back with another lovely story from the Villa Lingualarga in The Heart Of The Wedding by Stefania Hartley, illustrated by Helen Welsh. And Stefania is our Writer of the Week, chatting to the Fiction Team's Alan.
The scene shifts from Italy to the Canadian Rockies for Under The Moon Of Love by Barbara Featherstone. It's a lovely piece on patience and holding fast to your dreams.
Ooh, a wee hint of Christmas next, in At The Winter Fair by Eirin Thompson. That Jill should go is Mum's idea, and mums always know best, don't they?
Christmas preparation has many traditions, and here's a nice one in Stir-up Sunday by Cilla Moss. Each person giving the pudding mix a stir has a different wish to make. Illustration: Jim Dewar.
Poor Diane. She knows she's Perfect For The Post in Katie Ashmore's story – so why's her name not on the shortlist? Is it her – or someone else? Illustration by Kirk Houston.
Series
In Say It With Flowers by Jan Snook, Jennifer and Alison are learning that Matthew's not really much like his aunt – thank goodness!
Poor Mary – how can she find out the truth about George? You can't miss the latest in Riverside, our exclusive soap by Glenda Young.
Serials
We've had a few letters from readers commenting on our sequel serial, Hold Fast To Your Dreams by Deborah Siepmann, continuing a story we first began in 2014. This week, reality bites as the family adjusts to the fact that their fortune is gone. Illustration by Sailesh Thakrar.
It's the final instalment of An Australian Adventure by Jan Snook already! The illustration shows Oliver and Laura at the airport – but are they coming or going, and together or apart?
We've heard from readers about this one, too. As well as enjoying it, they wonder why we don't include a summary, "the story so far", in our final serial instalments. What do you think? Should we?