Fiction Sneak Peek: Dec. 8, 2018 issue
---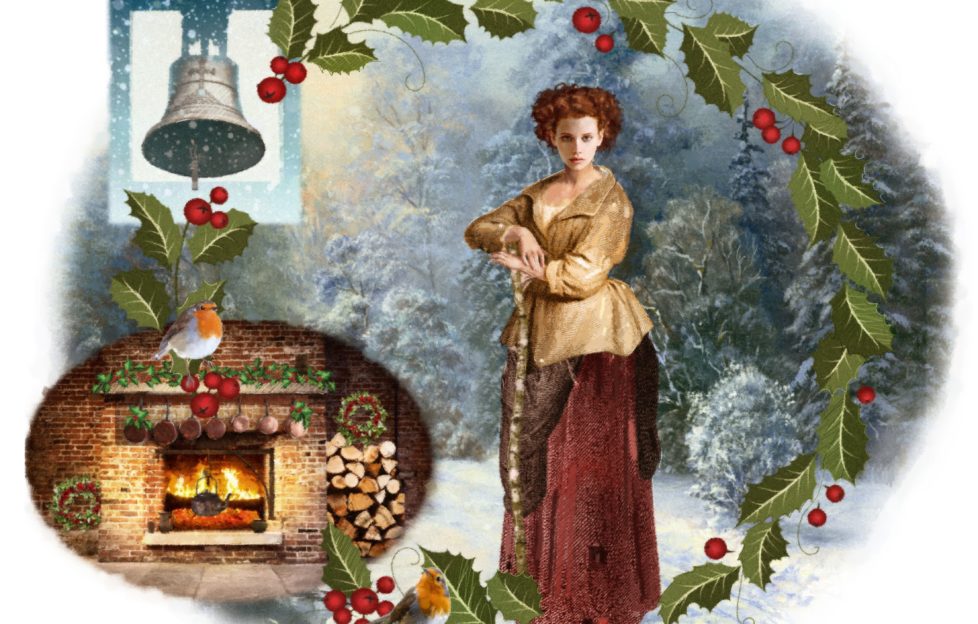 Illustration: Mandy Dixon
This week's issue is a huge 144 pages, with 17 short stories and 4 serial instalments. And somehow I've to get it all into one sneak peek!
The opener is Green Grows The Holly, a traditional Pamela Kavanagh period story set in the 1890s, with Mark's new housekeeper Ellen as spiky as the holly of the title.
The Reluctant Vegan describes mum Jill, in Pauline Bradbury's fun story, while Christine Bryant's Grace is a determined optimist in Every Cloud.
Who is it who keeps telling Dannii it'll be a white Christmas in Let It Snow by Mhairi Grant? And is the voice right? And in Amy's Birthday Wish by Natalie Kleinman., she has just one thing she longs for this Christmas.
It's time for the Christmas dance in Taffeta And Tinsel by Jill Barry. But what about Sonia's dress? And where's the fairy for the top of the tree in The Lost Fairy by Em Barnard? This one's a tear-jerker. And Jill's our Writer of the Week.
The Pyrenees are the backdrop to Alison Carter's unusual story All Kinds Of Angels about not judging by appearances, while it's a department store setting – which Sophie thinks needs more sparkle – in A Little Bit Of Festive Spirit by Eirin Thompson.
In Silver And Gold by Jo Derrick, Jez and Em are broke – so why's she spending all their money on just one gift? And it's Christmas in Hollywood 1920s style in Where Stars Are Born by Julia Douglas.
Nina's never had Christmas with a big family before, so how will she cope in Full House by Rebecca Holmes? And another first, for Rowena in Hitting The Right Note. Choir – first rehearsal – need I say more?
That incorrigible pair Jean and Maureen are shopping – with limited success – in Not On The High Street by Eirin Thompson. Eli's Star is a change of mood; it's the 1800s and little Eli believes someone is watching over him. By Catherine Roth.
Now it's the 1920s and Hazel's been Making Mince-pies in Michael Turner's story of that title. Shame her mum's pretty unimpressed. Ooh, our final short story's a thriller: Murder At Walgrove Manor by Katie Ashmore. A body's been found – but whodunnit?
Series
We've gone for single episodes of your series, so just the one of Say It With Flowers by Jan Snook, where it's Christmas competition time. And one episode of our weekly soap Riverside by Glenda Young. It's all about sprouts at the Old Engine Room this Christmas. Of course!
Serials
Two episode of our festive serial by Della Galton, including the conclusion. You won't want to miss All I Want For Christmas. Do the ladies reach their respective goals?
And two episodes of Hold Fast To Your Dreams by Deborah Siepmann.
Phew! This little lot will keep you going for two weeks, that's for sure. And we'll be back with another bumper issue dated December 22, on sale December 19 to see you right through the festive period.