Fiction Sneak Peek: December 22, 2018 issue
---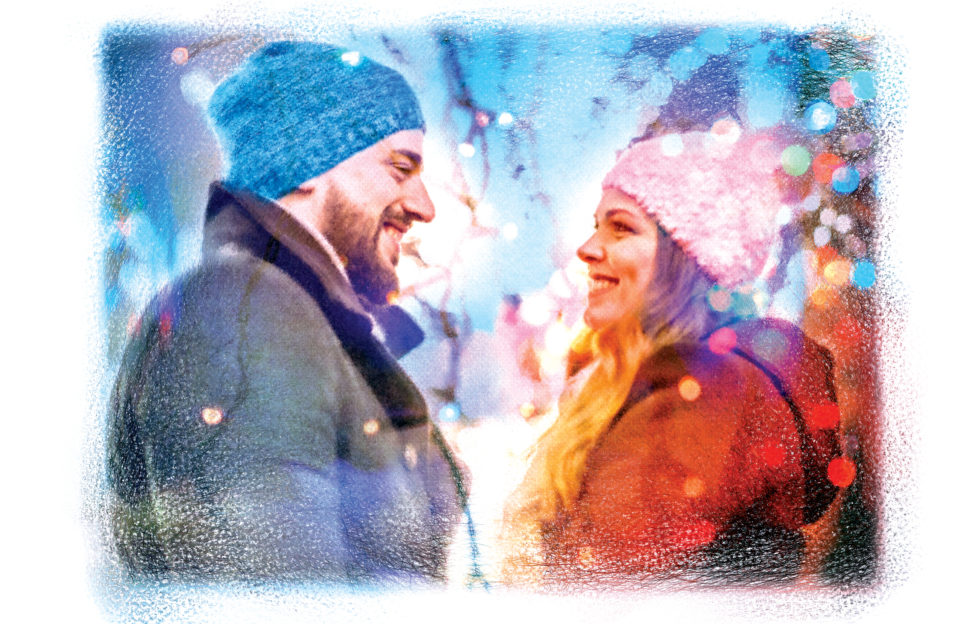 Illustration by Sarah Holliday
Can you believe it? Another bumper issue of 144 pages, 17 stories, 4 serial instalments… And if you thought our Dec 8 bumper issue was Christmassy, wait till you get a load of this one!
It opens with a festive romance, Lighting Up by Annie Harris. Clue: it's about Christmas lights. The Ghost Of Foxdene by Pauline Bradbury is about … a ghost!
In A Day To Remember by Eirin Thompson it's Christmas Day and a storm has knocked out the electricity. The big dinner's a different kind of problem in One Pair Of Hands by Jacqui Cooper.
Sam's in search of the perfect present in What Are Friends For? by Wendy Clarke, while in Beyond The Window, Kenneth Steven – our Writer of the Week – writes a magical Christmas tale.
We all want Christmas to be idyllic, but what if it's not? Season's Greetings is by Joanne Duncan. A Winter Wonderland by Martin Ryan restores the festive mood.
Dressing up as Father Christmas is A Blessing In Disguise in Donald Lightwood's fun story, and our favourite father is back in Father Carter's Treasure by Pat Thornborough. Pop back next week when Pat will be our Writer of the Week.
A beloved treasure is shattered in The Biscuit Jar by Sarah Purdue while in Love Thy Neighbour by Alison Carter Suzie has an unexpected Christmas guest.
Good Will To All Men by Maggie Cobbett remembers how kindness can transcend war. The mood lightens in Teresa Ashby's fun story Pass The Parcel, about an unwanted cake
Plans go awry as Kimmie dog-sits in Susan Blackburn's Puppy Love, and it's all about felines – and new Mr & Mrs Maxine and Magnus – in Yuletide At The Cat Café by Suzanne Ross Jones.
Our final short story is the traditional The Road To Bethlehem by Patricia Belford.
Series
Jennifer's trying to keep her dates under the radar in Say It With Flowers by Jan Snook. And in Riverside, our exclusive weekly soap by Glenda Young, it's Ruby and Jim's first marries Christmas….Everyone say Aaww – or should that be Aargh…?
Serials
The first two instalments of a brand-new serial will keep you entertained. It features Val Bonsall's private investigator from the Ladysmile Detective Agency in A New Case For Harrison.
And if you've been following Hold Fast To Your Dreams by Deborah Siepmann, two more instalments will keep you up to date, and then it's the final one in our first 2019 issue, dated January 5 and on sale January 2. Don't miss it!