Fiction Sneak Peek: Jan 5, 2019 issue
---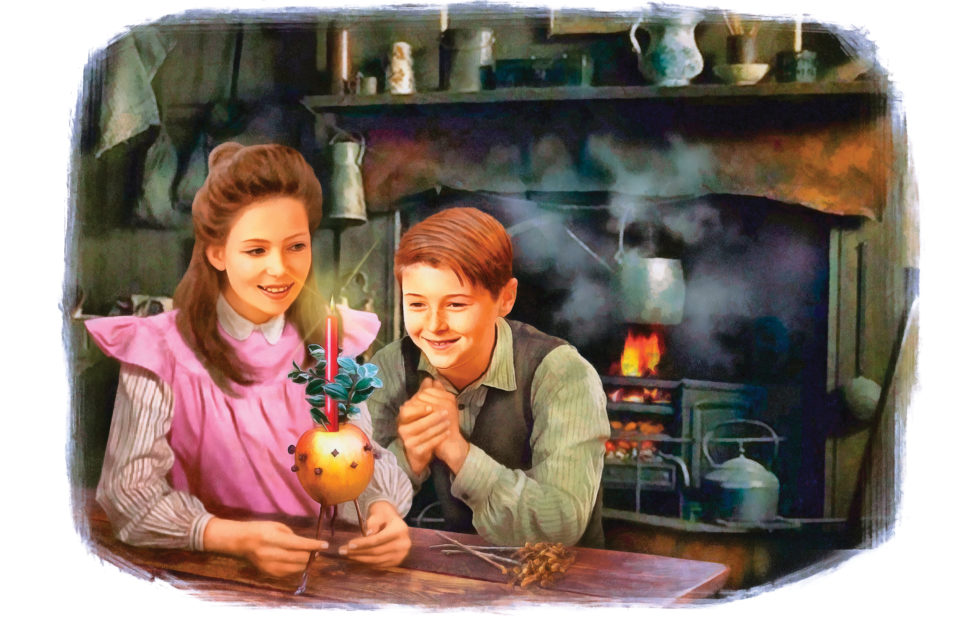 Illustration: by Sailesh Thakrar.
Happy New Year, all! And we start our first issue of this brand new year with a New Year themed story by Pamela Kavanagh. Is there anything better?  It's about the tradition – and the special powers – of The Calennig Apple…. Illustration by Gerard Fay.
In Shrinking Violet by Francesca Capaldi, Violet has never told Seth how she really feels about him. How does she? And is it too late? Illustration by Sailesh Thakrar.
Furniture. You either change it regularly according to fashion, or stick with a sofa that's comfy even when it's well past its best…. That's the theme of Part Of The Family by Christine Connor.
Hospitals serve many essential purposes, but being the venue to meet a man isn't usually one of them! Visiting Time is by Linda Mitchelmore and illustrated by Ruth Blair.
I happen to know that I inspired our next story – or more especially, my custom of receiving a new jigsaw each Christmas from Mr Fiction Ed, that I then do over the New Year break. Jan Snook read about it in a blogpost – and she's written The Heart Of The Matter from the idea. Illustration by Sarah Holliday. Fortunately I've never had the coffee incident Anya does in Jan's story though I believe that bit came from Jan herself….!
First Come, First Served by Eirin Thompson is about that January tradition, the sales. Sharon has her eye on something – but she's not the only one. Illustration by Ruth Blair.
Travelling In Style by Rivernee Locke is set in 1911, and the travelling in question takes place in – guess what? Illustration by Andre Leonard.
Series
It's New Year in Say It With Flowers, our series by Jan Snook. And for Jennifer and Matthew it looks like being a happy one.
Meanwhile George and Mary are hosting a dinner party – but it's interrupted by the kind of panic only a mum knows…. You can't miss the latest in Riverside, our exclusive soap by Glenda Young.
Serials
In A New Case For Harrison by Val Bonsall, Harrison's making progress – and connections…. Illustrated by Jim Dewar.
It's the final instalment of Hold Fast To Your Dream by Deborah Siepmann. But I want to give special mention to the outstanding illustrations Sailesh Thakrar has created for every instalment of this serial. Truly outstanding.
By the way, illustrations have been on our Lucy's mind, too, and how important they are to every issue and to every story.