Knitting Preview: January 12 Issue
---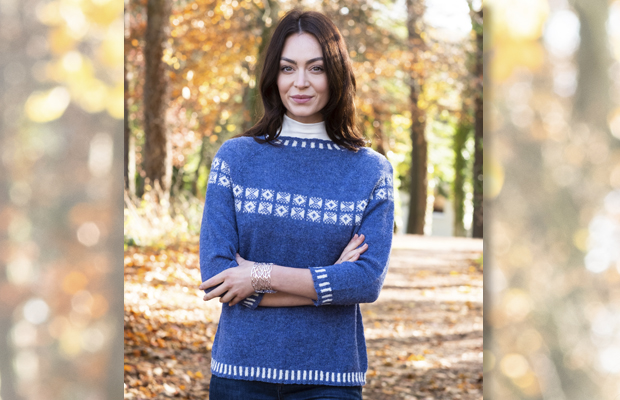 To celebrate our 150th birthday, we have a very special heritage design for knitters.
The Technical Stuff
This sweater was first featured in our February 10, 2001 issue. It showcases Sanquhar knitting, which the "Friend" has featured many times over the years. What is Sanquhar knitting?
Sanquhar knitting originated in the 18th century when skilled knitters created gloves and stockings in this two-coloured intricate pattern. It was named after the Borders village they lived in. Sanquhar designs were often worked in red and white or black and white but we loved this shade of blue and thought it perfect for 2018.
It is worked in Jamieson & Smith's 2-ply Lace Weight yarn in shades Blue (L63) and Natural White (L1). For details of stockists or to order direct, visit www.shetlandwoolbrokers.co.uk.
There are six sizes available from 86 cm (34 ins) to 112 cm (44 ins) with approximately 10 cm (4 ins) ease.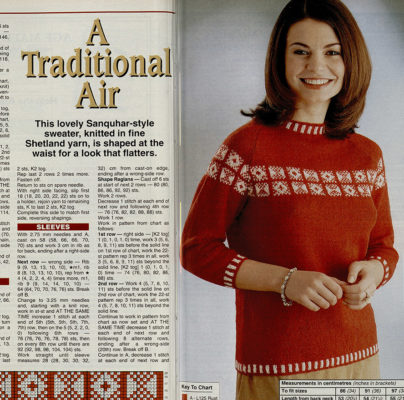 We have marked this design intermediate as you do need to concentrate when working the 20-row chart but as you are only ever working with two yarns, it is not too demanding.
So why not celebrate our birthday by knitting this timeless, traditional sweater worked in a classic heritage yarn? It will be a lovely reminder of our great milestone.