Features Sneak Peek: January 26, 2019 issue
---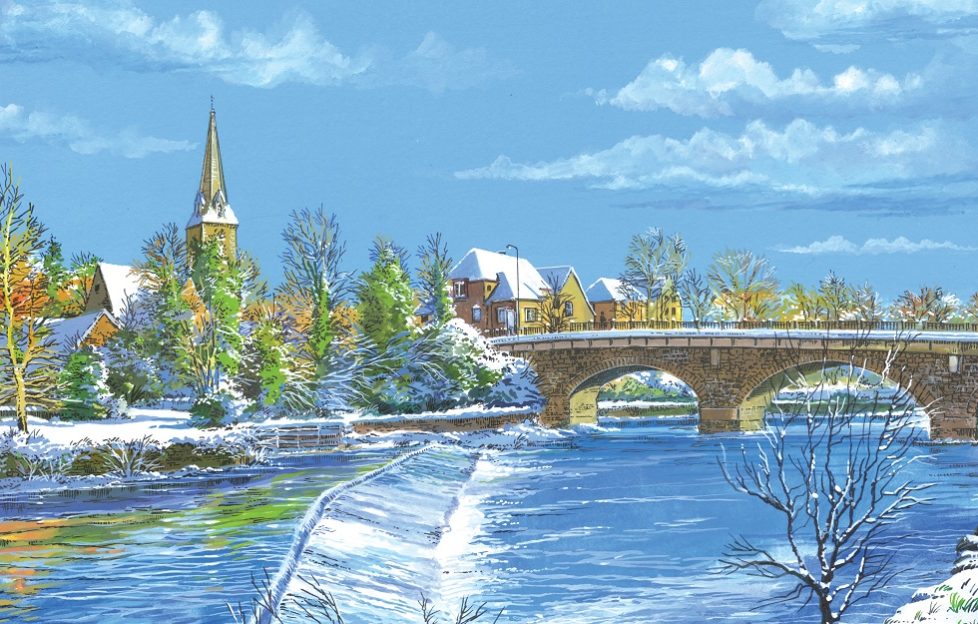 Blairgowrie
You can't beat a crisp winter walk, and this week Willie is enjoying one alongside the River Ericht up at Blairgowrie.
It's Perthshire's biggest town and the last stop before the A93 heads into the southern Cairngorms. If the snow is falling, it's usually busy with skiers heading for the hills.
Burns Night
To celebrate the birthday of the bard, we've got some themed recipes from The Willow Tea Rooms plus a feature about whisky. Singer Eddi Reader is talking to us, too, chatting about her famous album of Burns interpretations from the early noughties. Such a joy to speak to, honestly – it was a job editing down the 4,000-odd words, there was so much good stuff.
Body Clock
There's a really interesting piece from Colleen Shannon this week on whether when you eat affects how you absorb your food's nutrition. Fascinating – between this and the whole deal with your gut bacteria, there's some really interesting news coming out about eating these days.
And More . . .
Plus Alexandra's talking about winter being a time to plan rather than to plant in the garden. Keep warm and plot out your summer ideas with her expert advice.
Don't miss an issue with our selection of great value subscription packages, which come with a free 150th Anniversary Tea Caddy.