Fiction Sneak Peek: Jan 26, 2019 Issue
---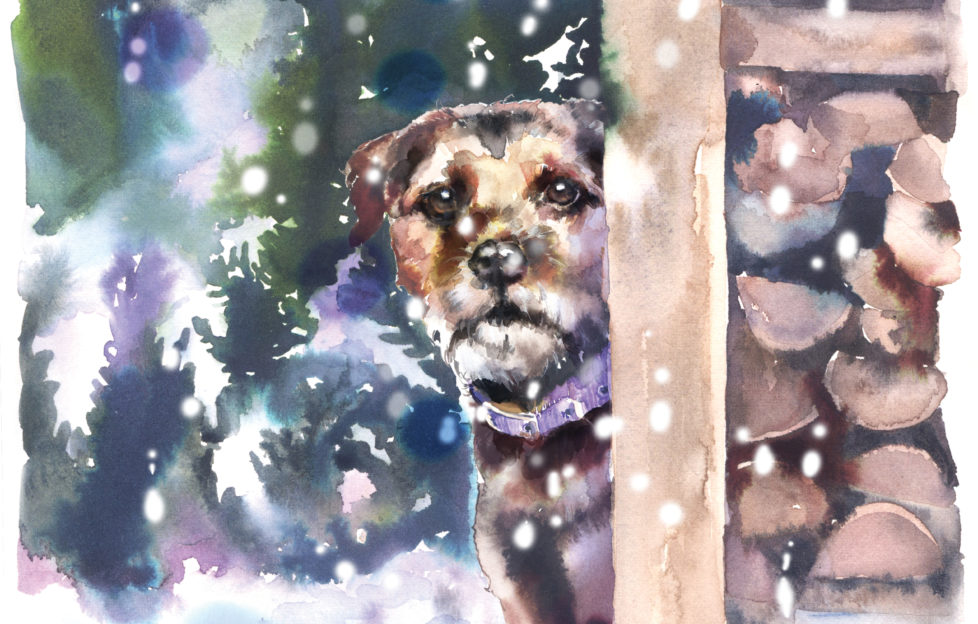 Illustration by Tracy Fennell
Welcome to the latest sneak peek, all about the fiction in our Jan 26 issue.
You can tell so much of this story from Tracy Fennell's illustration: can't you see the "please love me" plea in the poor dog's eyes? The Winter Visitor is by Jane Bettany.
In Far From Home by Alison Carter, Cathy has moved to the big city but misses having a special friend. Guess who fills the gap? Set in 1945, its illustration is by Martin Baines.
What does a dad do when his kids are all grown up? Carries on being the anchor, that's what, as in Just Ask Dad by Linda Middleton, with illustration by Helen Welsh.
Just as dads are always needed, so are grannies. And Jessma Carter has the answer for when you don't have one, in An Honorary Granny, illustrated by Gerard Fay.
Burns Night is 25th January, and of course we have a story to celebrate. Its original title was The Mystery Of The Missing Haggis, which unfortunately was just a little too big for our lay-out so it's now titled No Rhyme Nor Reason. But that original title gives you the gist! It's by Sharon Haston, who's also our Writer of the Week.
In From Coast To Coast April is making a pilgrimage to the European shores of her ancestors, for both her dad and her husband, Ralph. This is a lovely thoughtful story by Teresa Ashby, illustrated by David Young.
Life would be monotonous without music, just one of the life lessons Jude has learned from her larger-than-life granny in Thank You For The Music by Eirin Thompson, illustrated by Diane Fawcett.
Serials
In Saving The Sulis by H. Johnson-Mack, Sera is becoming suspicious of people's motives, even when they seem to be offering help. This is one of our shorter serials – final instalment next week.
Our exclusive 150th anniversary serial by Anne Stenhouse continues, with Jennet raising eyebrows. Illustration by Mandy Dixon. If you remember, City Of Discoveries is set in Dundee, and Mandy has cleverly included little Dundee-specific details like a pot of marmalade and a spool of jute.
Series
In Say It With Flowers by Jan Snook, Matt's looking for a new home…
Meanwhile home is where Doreen's going, thank goodness, in Riverside, our exclusive weekly soap by Glenda Young.