Read2Dogs, starring Doug the Pug
---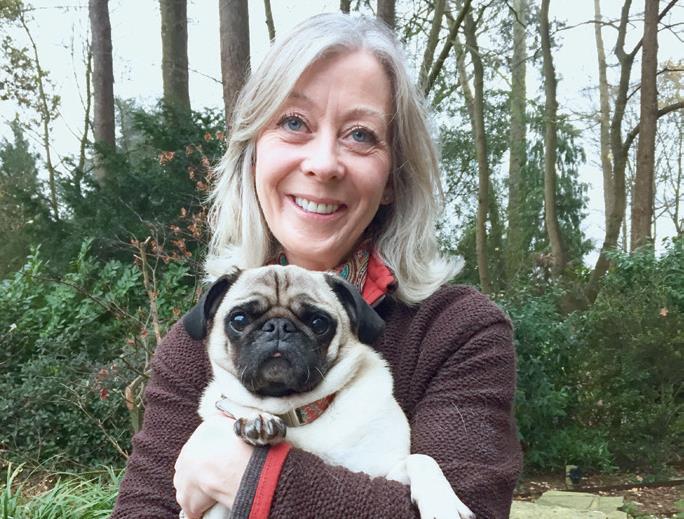 Cate Archer and her cute pug, Doug, have been one of Pets As Therapy's main volunteering duos since 2011.
Doug works on the PAT Read2Dogs scheme as a Reading Dog, and visits schools in Buckinghamshire.
"Children love reading to Doug. He doesn't correct them, and he most certainly never interrupts." Cate smiles. "As a result, these children are able to work towards regaining confidence in their learning in a safe, non-threatening environment."
"Often a new child comes to Doug with very low self-esteem. Reading out loud to dogs is said to help build confidence in speaking and reading, while also aiding fluency."
"Readers become less hesitant, and their feelings of fear are then reduced when speaking in the classroom and meeting new people. Confidence does build, and they become more sociable in the playground, too. School life becomes a more positive experience all round."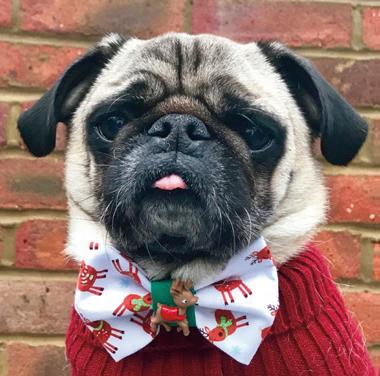 Spending time with a gentle, trustworthy and predictable companion animal like Doug is said to reduce stress and anxiety.
"Doug can assist in creating a sense of calm and wellbeing, and he helps his friends concentrate and focus on their studies. The anticipated reward of special time with Doug acts as a great motivator and encourages a recognition and acceptance of self-worth"
Give A Little Doug Love
"Doug the Pug — A Working Dog's Tale" (£7.95, published by 5mBooks.com) is a book for children and those who enjoy reading with them.
A sweet tale highlighting the joys of the human-animal bond, it is discreetly based on Doug's genuine working life as a Therapy Dog.
"Its aim is to encourage everyone to be happy with who and what they are, to celebrate our differences and recognise that we all have something quite wonderful to offer," Cate says.
"Doug and I wouldn't have such a lovely working life together if it wasn't for the great work of Pets As Therapy, so I'm delighted that PAT benefits from every book sold. And if anyone with a soppy, predictable dog at home is inspired to do what we do, then that would make our hearts sing."
Catch up with the other PAT articles and our other charity partners.