Features Sneak Peek: February 9, 2018 issue
---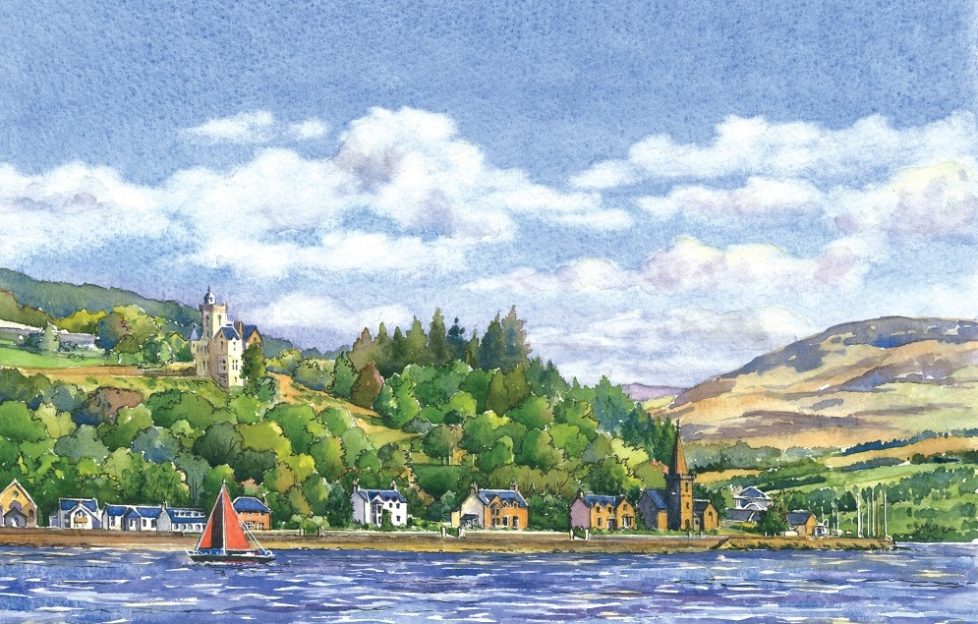 Overlooking the beautiful Firth of Clyde, Dunoon is a historic holiday town in Argyll.
Surrounded by beautiful views, you can also see evidence of the area's working life with the cranes on Clydeside visible, and the occasional submarine making its way up or down the water. It's this week's cover feature, with Morag Fleming paying a visit.
Russell and Aled
Lorraine Wilson meets Russell Watson and Aled Jones – their new album "In Harmony" is out now, and they're on tour later in the year. They're a well-matched pair vocally, and it's clear from the conversation that they get on like a house on fire! Meet them both on page 44.
Home Comforts
I love good comfort food. Hearty, hot and satisfying, it's just the ticket to keep your engine running through the winter months – especially in a cold snap like this. Marion has pulled together some tasty ideas in this week's cookery, from an almond rice pudding to an orange-flavoured hot chocolate. Yum!
Winter Gardening
Alexandra's advice in this week's "Notes From My Garden" is to take advantage of the bare ground and inspect your walls and fences. A good plan, seeing as we're still a few weeks shy of really being to start work proper in the garden. Can't wait for that warmer weather!
With cold and flu advice from Colleen in the Health, more great puzzles and a tribute to the inimitable Buddy Holly, there's lots of reading to cosy up with in this week's issue.
There's also a fantastic offer on subscriptions in the DC Thomson Shop. They're doing a year's subscription by Direct Debit for just £48! That's a huge saving on the cover price.