Knitting Preview: February 9, 2019
---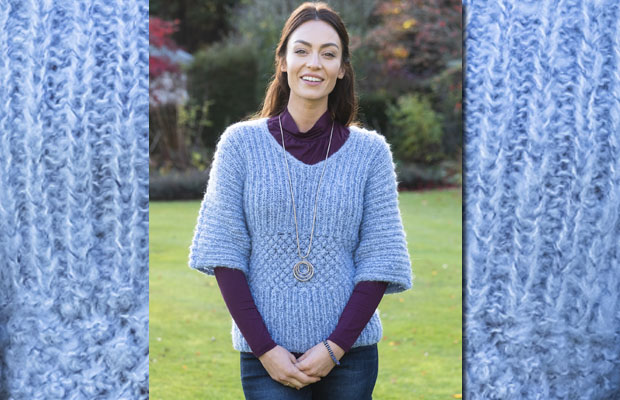 Rib and trinity stitch are used to create this lovely overtop.
The Technical Stuff
Instructions come in five sizes ranging from 76/81 cm (30/32 ins) to 117/122 cm (46/48 ins). Actual size is 5-10 cm (2-4 ins) bigger so it is quite a tidy fit.
The yarn used is King Cole Indulge Chunky, a beautifully light, soft yarn containing alpaca that comes in 100-g balls. It goes a long way meaning you only need four or five balls with a total cost of £16 – £20.
The top is in shade Adriatic 2460 but there are plenty of other shades to choose from. You can find your nearest stockist and view the range of shades available at www.kingcole.com.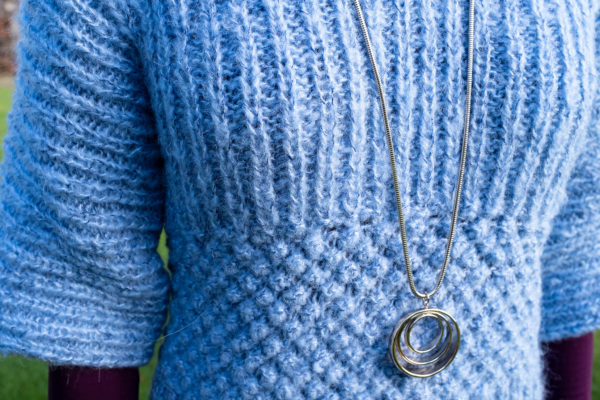 This design is marked as intermediate. The rib is straightforward and the middle section is worked in trinity stitch. This is a pattern of four rows and involves purling 3 stitches together and then making new stitches in one row and reversing the process in another.
Finally, the top is worked in two pieces with stitches being added for both sleeves. If you are working one of the larger sizes, you may find it easier to use a circular or third needle.