Features Sneak Peek: March 2, 2019 issue
---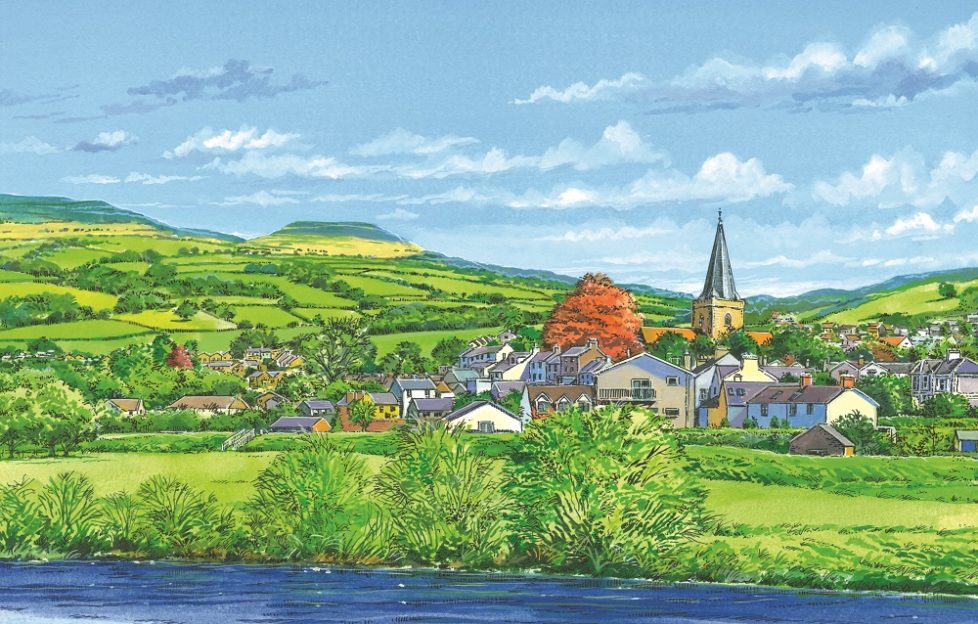 On the edge of the gorgeous Brecon Beacons, Crickhowell is a pretty wee town.
Simon Whaley's writing about it for us this week – doesn't it make a lovely cover? He's exploring the whole Usk Valley and keeping his energy up with Jaffa Cakes.
Veggie Recipes
If you're vegetarian, or just fancy eating something a little lighter and a little better for you, there are some great dishes in the cookery pages. Not only are these recipes tasty, but they're also easy to prepare. And whilst these recipes are easy on your tum, if you're having any bother with indigestion, we've got 7 easy ways to help out on page 21.
Sue Lawrence
Former Masterchef winner Sue Lawrence talks to us about switching from writing cookery books (nearly 20) to fiction, as she releases her new novel. Sue won back in 1991, with 8 million people watching, and made a name for herself as a prolific author of Scottish cookery books. Now she's turning her creative flair to fiction, and her latest is another gripping read with two parallel timelines running through the chapters. Read about the challenges of this style of writing and of moving from ingredients to plot points.
Home Emergencies
Barry's advice this week is about being ready should the worst happen at home. As they say, it's something you never want to happen but that you want to be prepared for in case it does.
Also this week, advice on taking care of exotic pets in "Pets & Vets", your chance to become our new cover artist and Morag Fleming visiting Scotland's mining museum.  We hope you love it, and do get in touch through any of the usual means to let us know what you think – including our Twitter and Facebook pages.