Fiction Sneak Peek: March 2, 2019 issue
---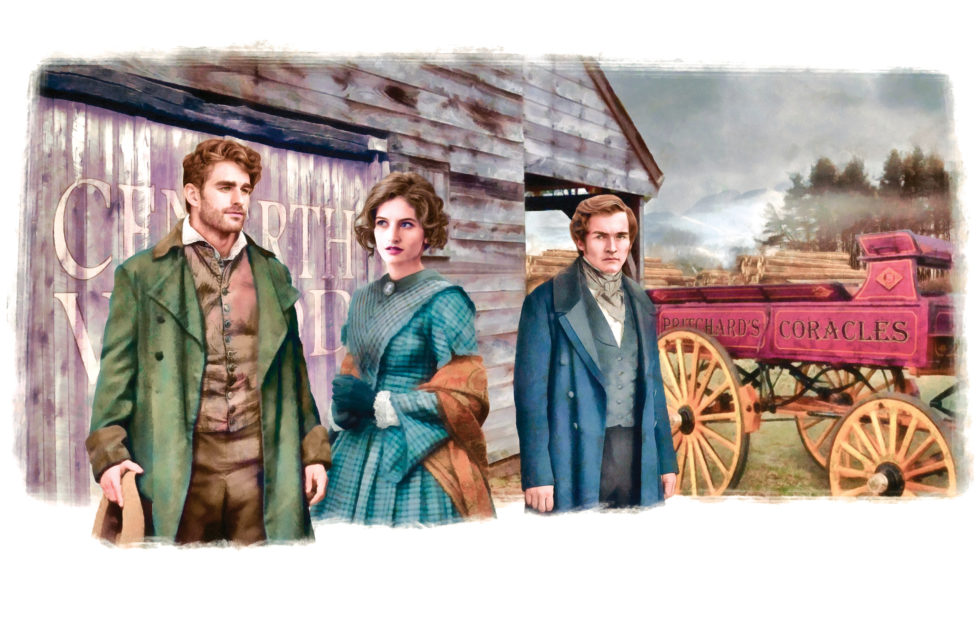 Illustration: Gerard Fay
Fancy a sneak peek at the stories in your latest issue? Then read on!
A boat-making business in 1890s Wales, professional rivalry – and rivalry in love, too. They're all the perfect ingredients for a classic period romance. Carey's Coracles is by Pamela Kavanagh, illustrated by Gerard Fay. It opens our latest issue. Enjoy!
A writer's debut story next. The delightful A Star Search by Selina Hepworth is about believing in falling stars. Lovely. Welcome, Selina.
In Getting Back On The Bike by Jane Bettany, Charlie and Mel look back to their motorcycle courtship and think, why not now?
Dashing Through The Snow by Annie Harris is inspired by last year's Beast From The East. [Remember that? Fingers crossed the only beast in mind this March is the proverbial lamb….] In Annie's story, nurse Jade's hospital bears the brunt of the mayhem. Illustrated by Philip Crabb.
Alice Elliott's charming Mermaid Magic is about believing in these mythical creatures and rekindling romance.
In The Best Of Friends by Eirin Thompson, we have two single-parent families with two very different styles of parenting. Will sparks fly? Illustration by Sarah Holliday.
There's been a spate of neighbourhood break-ins and Anita's on the case in Super Sleuths by Lesley-Anne Johnston.
Series
In Say It With Flowers by Jan Snook, Jennifer's having a bit of bother with her lilies…
And in Riverside, our unmissable weekly soap by Glenda Young, Claire's on tenterhooks after her announcement.
Serials
A new story begins this week. Do you remember The Wooden Heart by Mark Neilson? From February last year? Designs For Life continues designer Asha's story, illustrated by Helen Welsh. And Mark is Writer of the Week, talking to Alan.
As one serial begins, another ends. It's farewell to City Of Discoveries, our wonderful 150th commemorative serial by Anne Stenhouse, illustrated by Mandy Dixon. It's been a story about strong women, and Jennet is ready to carry on the crusade.