Fiction Sneak Peek: April 6, 2019 issue
---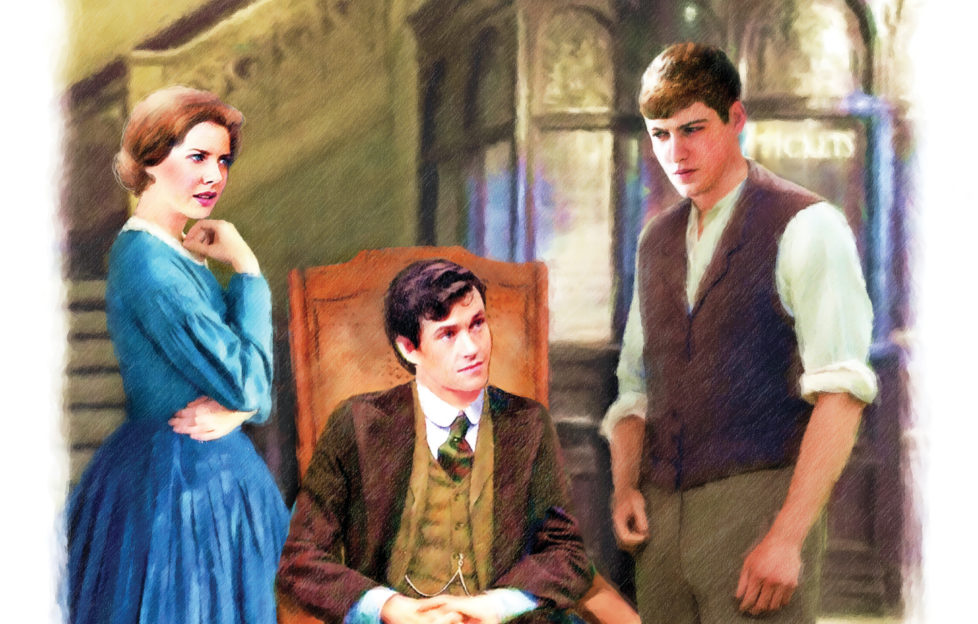 Illustration by Ruth Blair
Fiction Ed Shirley gives a hint of the stories in store in this week's issue, April 6.
Ooh, there's been a murder! The play's leading lady is dead, but fortunately Inspector Brown and Victoria are on the case in The Final Act by Val Bonsall, our opening story this week.
The Wedding Dance – it can be torture if you have two left feet, as we learn in Eirin Thompson's story.
Make a stand. Don't take things lying down. Peggy turns all that on its head in Enough Is Enough! By Ewan Smith. This one will make you giggle. Illustrated by Jim Dewar.
What Am I Bid? By Katie Ashmore is set in an auction house with a very special bracelet going under the hammer. Who's bidding and will they be successful? Illustration by Philip Crabb.
Under The Beech Tree by Rebecca Holmes is a gentle story of healing, illustrated by Helen Welsh.
The Colours Of My Days by Susan Blackburn is a lovely idea about how your days are different colours with different memories attached…
Set in the 1920s, Never Forgotten is a poignant story about wee Davy stepping up to be the man of the family. It's by Kate Hogan who is my Writer of the Week to chat about the story's inspiration.
Series
It's competition time in Say It With Flowers, our fun serial by Jan Snook.
And it's all drama in Riverside, our weekly soap by Glenda Young, as little Brady's found to be AWOL….
Serials
Oilskins And Oil Paint by Val Bonsall has reached part 5, with two more to go. This week: Rona knows something's bothering Tamsin, but what? Illustration by Sailesh Thakrar.
And it's the sixth and final instalment of Designs For Life by Mark Neilson. And there's lots to celebrate – woo-hoo! Illustrated by Helen Welsh.